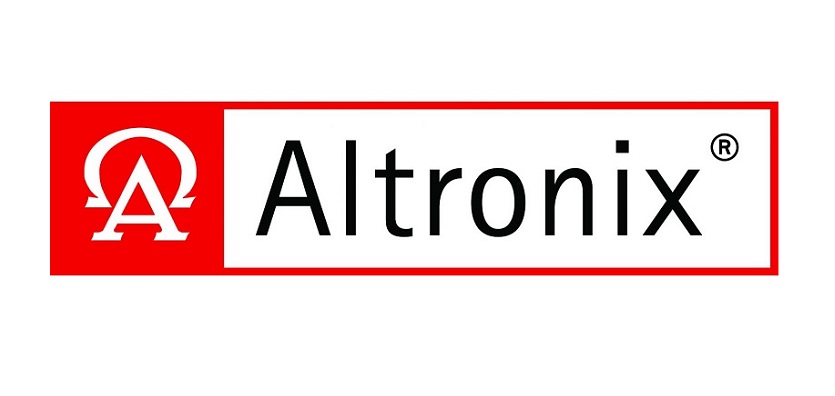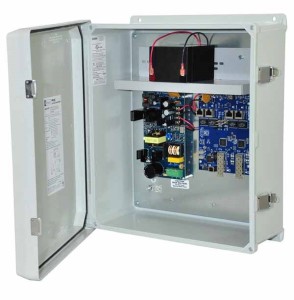 Altronix has introduced of the industry's first Lithium Iron Phosphate battery backup solution. Now available in Altronix's new series of NetWay™ Spectrum PoE+ Switches, these optimized chargers accommodate LiFePO4 batteries with significantly longer shelf life and much more efficient charge cycles than conventional sealed lead acid (SLA) batteries.
"Our new Hardened PoE Switches with optimized Lithium Iron Phosphate battery chargers are truly a game changer for the industry. It presents a new and unique value proposition for installers and end-users, ensuring continuous system operation, while greatly reducing service and maintenance costs," said Alan Forman, President, Altronix Corporation. "Altronix will be expanding this LiFePO4 backup feature to other products in our portfolio in the near future."
Altronix's NetWay Spectrum PoE+ Switches with LiFePO4 battery charging provide many advantages. Superior performance and cost-efficiencies are realized through a 10-year battery shelf life, over 5,000 charge cycles and much reduced weight of the LiFePO4 batteries. Best of all, our new series of switches utilize a single LiFePO4 battery for PoE backup versus four SLA batteries, greatly reducing service and maintenance. NetWay Spectrum features 1Gb SFP (Fiber) ports and multiple PoE+ (30W) ports or a single Hi-PoE (60W) port. Embedded Altronix LINQ™ Power Management technology allows monitoring, control and reporting of power and diagnostics from anywhere. The series also includes a wide selection of models for use in a variety of indoor and outdoor applications.
For more information on Altronix's extensive line of products, please visit www.altronix.com.
About Altronix
Altronix Corporation is the leading designer and manufacturer of quality low voltage electronics for the video surveillance, security, fire, access control and automation markets. The company continues to enhance its series of products that deliver "More than just power" including LINQ™ Network Communication Technology, Trove™ Access and Power Integration, Pace™ UTP/Ethernet Long Range Ethernet Adapters, eBridge™ Ethernet over Coax Adapters, eFlow™ Power Supply/Chargers, NetWay™ PoE Solutions, NetWay Spectrum Fiber Solutions, HubWay™ UTP Video Solutions, VertiLine™ Rack Mount Power Solutions, ReServ™ UPS Series for video surveillance, WayPoint™ Outdoor Power Supplies, and StrikeIt™ Panic Device Power and Control. Altronix's U.S. corporate headquarters located in Brooklyn, NY with the latest manufacturing technologies for the highest levels of quality and performance. Altronix is an ISO 9001 registered firm. Altronix products are manufactured in the U.S.A. and carry a lifetime warranty. Visit Altronix at www.altronix.com.