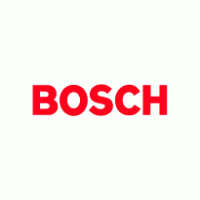 Expansion of product offering to provide a complete Bosch Security solution for Q Security Systems' customers.
Q Security Systems will add Bosch alarm products to their current Bosch video systems and detector business, thereby providing a complete Bosch Security solution to their customer base.
Bosch is pleased to announce that effective from March 16th 2015, Q Security Systems will be distributing the Bosch Solution alarm panels, including the ever-popular Solution Ultima, the new Solution 2000/3000, Solution 16i and Solution 6000 Access Control and Alarm panels. This complements their existing offering of the broad range of Bosch Intrusion Sensors, and sits alongside the comprehensive Bosch Video Systems portfolio Q Security have been distributing since May 2014. This extended partnership agreement strengthens the Bosch product offering from Q Security and enables them to promote a complete Bosch Security Solution.
With five offices Australia-wide and more than 50 employees, a technical service centre and a national distribution centre, Q Security Systems is well resourced and experienced in the security industry to provide access and expert support for the complete Bosch Security product range. Q Security staff have completed comprehensive alarm training on the Bosch panel range to assist with all sales and support enquiries. Bosch will continue to work closely with Q Security to drive marketing, promotions and communication activities.
"QSS is excited with this latest addition to our current Bosch portfolio of CCTV products, making us a true one-stop shop for one of the best security brands in Australia. QSS will support the Bosch intrusion products, including launching a 1800 intrusion support line for QSS customers within the next few weeks." said Rob Rosa, Chief Executive Officer, Q Security Systems.
"Our relationship with Q Security Systems continues to strengthen and prosper. The distribution of the Solution series alarm panels completes the picture for QSS' customers." said Chris Dellenty, General Manager for Bosch Security Systems Pty Ltd.