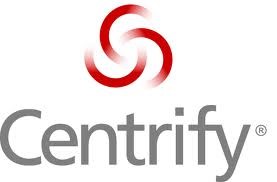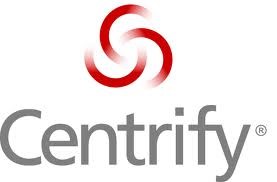 Centrify have announced at Mobile World Congress in Spain that it has widened its lead in mobile security by combining multi-factor authentication and single sign-on for the next generation of wearable devices.
Centrify Corporation, the leader in unified identity management across cloud, mobile and data centre, is also providing new containerisation and security support for Samsung's KNOX 2.4.
The Centrify Identity Service will support both the Samsung and Apple built-in fingerprint scanners, marrying the security of policy-based single sign-on with multi-factor authentication and thus creating a better and more convenient user experience.
This new functionality includes push notifications to Android and iOS devices, integration of multi-factor authentication for SaaS and mobile apps with Android Wear devices, and the industry's simplest multi-factor authentication with one-tap verification. This capability will be generally available by the end of March.
Thousands of Centrify customers are now embracing its converged mobility and identity solution as their employees demand single sign-on (SSO) access to cloud applications via mobile devices.
"The more we investigated Centrify, the more we found that it met our requirements across the board – it could provision out our Wi-Fi network, provision apps down to the mobile phones and it could introduce a much deeper level of security," said Martin Spencer, PC Asset Management team leader at Snowy Hydro Limited, a leading electricity generation company in Australia. "It quickly became apparent that Centrify would better address our specific needs than any of the MDM (Mobile Device Management) solutions we were evaluating."
At Mobile World Congress 2015, Centrify will also join AVG for the release of its new AVG Business Secure Sign-On IDaaS solution. The new AVG offering is powered by Centrify and is now generally available to all customers. Moreover, Centrify will participate in AVG's security forum panel, a Mobile World Congress must-attend event.
Centrify will also demonstrate at Mobile World Congress secure access to application containers using the Samsung Gear smartwatch. Those wearing the watch will be able to access their secure KNOX container automatically without the use of passwords, and also keep the container unlocked for an additional period of two hours as long as the device is in proximity range of the watch.
"We are committed to offering the best user experience, and with multi-factor authentication and single sign-on, we can ensure a secure and productive environment for enterprise users on our newest mobile devices and smart watches," said Rick Segal, Vice President, EBT Marketing and Strategic Relations at Samsung Electronics. "In a world where identity and mobile are converging, we understand the importance of granting mobile employees secure, seamless access to the corporate data and apps they need – that's why our ongoing partnership with Centrify is so vital."
Centrify is also announcing full support of Samsung's latest KNOX SDK version 2.4, a comprehensive mobile security platform designed to satisfy enterprise security requirements on Samsung's Galaxy devices.
The Centrify Identity Service will support the bulk enrolment feature of Samsung devices that will enable IT admins to stage and enrol a large number of devices automatically by configuring device information in the cloud. This end-to-end bulk enrolment feature for corporate devices is a great benefit to IT departments as it saves time and eases ongoing device and app management.
Centrify will also support the KNOX enterprise billing feature that facilitates separate billing management for personal and enterprise data usage. This will enable enterprises that are looking for ways to effectively manage data usage and cost by distinguishing business and personal device usage.  Centrify is also announcing day-one support for the next Samsung flagship phone to be launched at Mobile World Congress.