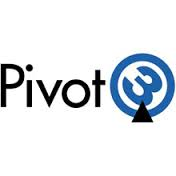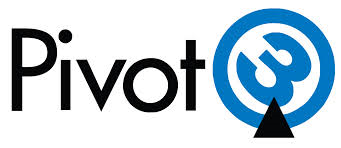 Pivot3, a pioneer and innovator in the development of hyper-converged infrastructure (HCI) solutions, has announced a $45 million equity and bank financing.
Argonaut Private Equity, a new investor in Pivot3, joins S3 Ventures, InterWest Partners, Mesirow Financial Private Equity and the Wilson Sonsini Goodrich & Rosati investment fund in providing additional equity in this closing. As a part of this round, Steve Mitchell, managing director of Argonaut Private Equity, will join Pivot3's Board of Directors.
"We invest in premier companies that can transform large and important industries," said Steve Mitchell, managing director of Argonaut Private Equity. "Pivot3 is on the leading edge of a once-in-several-decades transformation of the underlying technology that operates IT data centers globally."
Industry analysts predict dramatic market growth in hyper-converged systems. According to the Technology Business Research (TBR) quarterly webinar series in October 2014, "Converged systems are the go-to alternative to complicated piece-part infrastructure, sparking a $17.8B global market opportunity."
"The pervasive need to address unmanageable IT complexity while providing lower cost and improved service on a global scale has created an environment for explosive growth in the HCI market," said Ron Nash, chairman and CEO of Pivot3. "Pivot3 now has the opportunity to go from being an original innovator of hyper-converged infrastructure to becoming a global leader in providing transformative IT infrastructure technology to our customers, who are leaders in IT and security organizations."
The new funding is aimed at accelerating Pivot3's growth and extends the company's technological competitive advantage. To accelerate its growth, the company will add resources to accomplish the following:
Extending its leadership position in very dense virtual desktop infrastructure (VDI) implementations on blade appliances where storage space is at a premium;
Increasing its presence in data backup and disaster recovery, by leveraging its exceptional storage efficiency and the high fault tolerance of its patented Global Hyper-Convergence technology;
Increasing market share for solutions that enable 24x7x365 operations for critical video surveillance applications;
Continuing to transform its security operations center (SOC) with innovative virtualization and high-performance storage solutions like the Virtual Security Server; and
Providing Pivot3's customers with the latest hyper-converged infrastructure to support additional IT workloads as they broaden the applications operating on the Pivot3 platform.
Pivot3 will use the new financing to invest in sales and marketing, recruit top talent across multiple job functions in various geographies globally and expand on its channel partner strategy.
In addition, Pivot3 will focus on taking a leadership role in enabling the use of advanced analytics designed to extract new insights from massive unstructured video data sets for business intelligence and enhanced security.
To learn more about Pivot3's hyper-converged technology leadership, based on its unique and patented Scalar Erasure Coding, or to apply for one of the job openings, visit http://go.pivot3.com/lp_pr_funding_announcement.