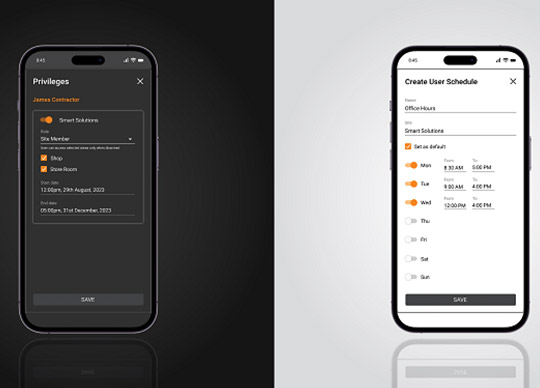 Gallagher Security has announced the introduction of two enhanced access control features for their app-based security solution Gallagher SMB; a cloud-based platform designed to simplify and streamline security for businesses.
Users can now easily set up temporary users within their security system and create user schedules for total control of site entry times, aligning with the product's ethos of making security better.
Senior Product Manager for Gallagher SMB, Lisa Tubb says, "Our customers told us they wanted an uncomplicated way to set up temporary access for people, and more control over when their site is accessible – so that's what we've developed. Gallagher SMB is providing customers with an experience that keeps getting better – because we're committed to growing our security product to better align with how they want to operate."
The temporary user feature changes the way short-term visitors or staff – such as contractors, casual workers, or interns – are set up in the SMB system.
When creating these users, a start and end date can be assigned. Once the end date is reached, their access will be automatically revoked.
No intervention from a technician is required for set up, reducing costs for the customer.
"We know there is a mental burden associated with remembering to delete a temporary member of staff from the security system once they leave the organization. We're alleviating this burden by fully automating the process," adds Lisa.
Through the introduction of user schedules, there is greater control over when a site can be accessed.
By creating a schedule, users can configure the days of the week and the hours of those days that their site is accessible.
Staff will only be able to disarm the alarm and gain access during these periods.
"In some circumstances, customers want to limit access for select users – think of a cleaner who only needs access late at night or a childcare center that allows parents to pick up their children at a specific time. User schedules offer these customers a more granular level of control over who can access the site and when."