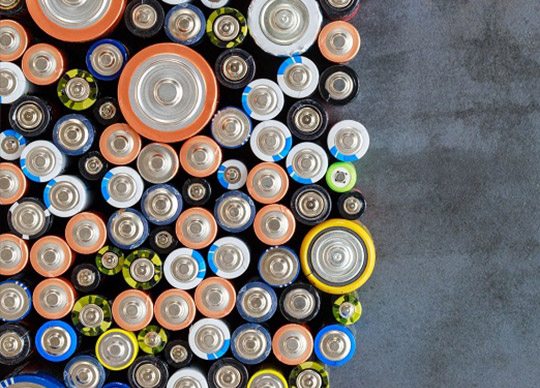 Local and SALTO have announced they are creating a closed-loop lifecycle for spent batteries within Local's communities.
SALTO Oceania is now a B-cycle Accredited Battery Steward via the government-approved Battery Stewardship Council's (BSC) B-cycle Scheme. SALTO pays a voluntary levy on the lock batteries that it imports into the country to fund the B-cycle scheme.
As part of their joint commitment, SALTO and Local have partnered with Ecobatt, a BSC-endorsed battery recycling company based in Melbourne, to set up recycling receptacles at Local's flagship apartment project in Kensington, to ensure that all the spent batteries within its community, including those from SALTO smart locks, are recycled responsibly.
"Every element of a Local project is designed with the environment in mind to improve the connection, comfort, and quality of the community in and around it," said Dan McLennan, Local Co Founder and Co CEO. "Our buildings are set up to operate at net zero. They will be fully electric and will utilise maximum renewable energy while producing minimal waste, so ensuring that SALTO could guarantee that our on-premises batteries were going to be recycled was a non-negotiable for us."
"At SALTO, we too are 100 percent committed to sustainability and reducing our impact on the environment," said Cedric Duigou, SALTO APAC Living Spaces Lead. "When Local approached us to explore the recycling of our lock batteries, we were excited to implement this initiative together."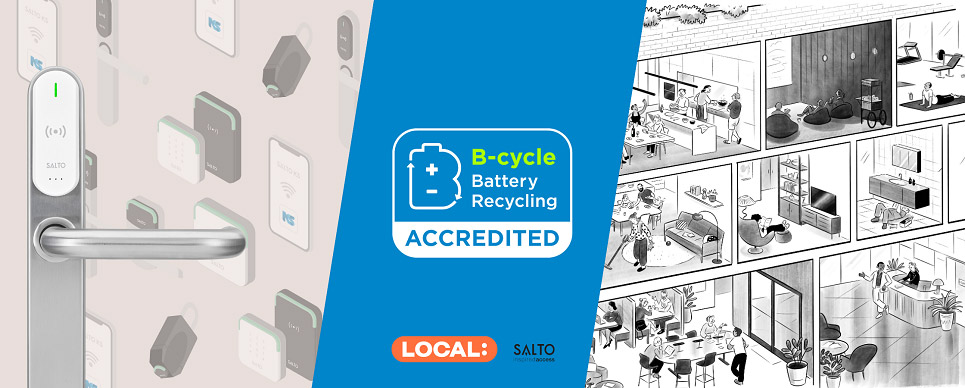 By providing Ecobatt recycling receptacles at Local Kensington, Local and SALTO are ensuring that all of the community's batteries, including those within its smart access control system, can be recycled in the most environmentally responsible way possible at Ecobatt's state-of-the-art facilities in Campbellfield.
To extend the initiative beyond its residents, Local will grant the general public access to Ecobatt receptacles placed in the staffed lobby, along with communication and education programs, to encourage wider community involvement in the scheme.
Lithium Australia stated that more than six million kilograms of alkaline batteries are consumed nationally each year. In 2019, the BSC estimated that, at the end of their useful life, 97 per cent of those batteries were disposed of in municipal waste streams and reported to landfill.
Since its inception in January 2022, however, the B-cycle Scheme has collected and recycled over three million kilograms of spent batteries.