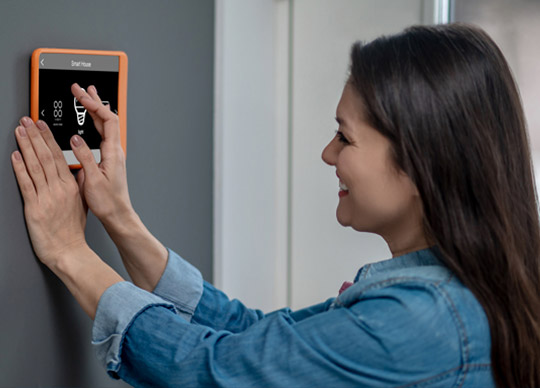 RecFaces says it has integrated the Id-Gate facial recognition system into iSpace intelligent system of high-tech offices.
With Id-Gate, it is enough to register a visitor and their image once. The system allows quick temporary guest access on request for a visit without the need to issue a guest pass to the office. Through facial recognition, workers can also go through automatic doors and turnstiles and use elevators and storage lockers.
Id-Gate's intelligent office system can display personalized greetings and any other media content, and grant access to a smart locker system for secure storage of personal belongings.
Face image access control terminals are located at the entrances to the office space, while each locker area has its own management terminal. Upon authentication of an employee or a visitor by their face image, the system grants access to personal lockers. This eliminates the need for physical access cards or memorizing one-time passwords: all a person has to do is look in the direction of the terminal, go through a simple identification by a face image and open a chosen locker.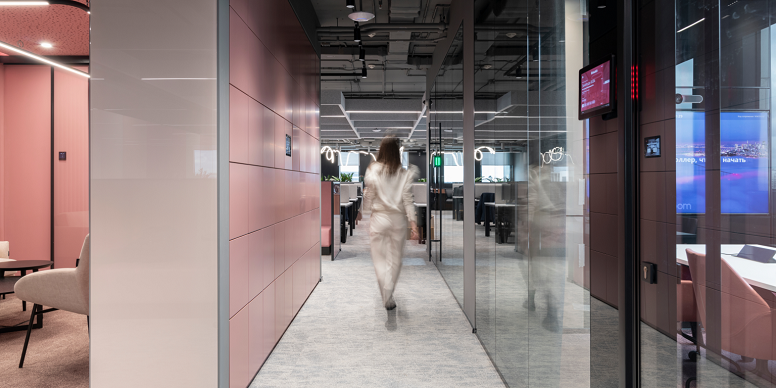 Security services and room support administrators also utilize facial recognition to manage office spaces, providing authorized users with access to conference rooms and monitoring meeting room occupancy in real time. The data collection system aggregates office workload statistics and offers comprehensive analytics of visit data, further improving space management, comfort and safety.
"We are committed to providing the most advanced and proven technological solutions to our customers,' says Pavel Taptygin, Head of Leasing and Asset Management at Inex Group. "Integrating intelligent systems into next-generation offices offers a number of advantages over conventional office formats. These key priorities, including providing access to the cutting-edge IT-infrastructure, were envisaged and implemented by our team within iSpace – the concept of technologically organized office space. In addition to existing biometric capabilities, we are exploring the possibility of implementing password-free employee authentication in corporate information systems using facial recognition technology. This will further enhance user convenience and information security".
Eugenia Marina, RecFaces Business Development Director at MENA, notes: "We are witnessing a consistently high demand for ready-made biometric solutions with facial recognition among the A++ class business centers and smart offices. iSpace accommodates hundreds of employees, visitors and maintenance staff daily. The integration of various biometric solutions ensures that they have a comfortable and secure office experience, while smart video surveillance promptly identifies and responds to potential security incidents and access violations, as well as minimizes the time required to investigate such incidents. Besides, the system registers movement of employees and visitors, generating statistics on the office space occupancy".
An intelligent system with biometric capabilities is now operating in the iSpace building complexes in the UAE and Cyprus.