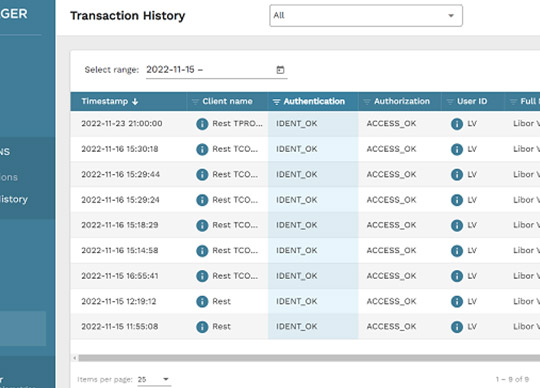 Touchless Biometric Systems has unveiled its latest innovation in biometric management: the BIOMANAGER ENTERPRISE software platform.
The platform, the result of years of research and development, offers a comprehensive solution for managing and monitoring biometric products and data.
The company says BIOMANAGER ENTERPRISE simplifies user and device management and offers many additional features to meet even demanding project requirements.
"Thanks to advanced security measures, BIOMANAGER ENTERPRISE in combination with TBS biometric devices ensures that all data is optimally protected. The platform offers advanced security measures and scalability for large, multi-site installations, and available web APIs make integration with other systems easier. Deployed in banks, airports, government agencies, data centers, and other high-security areas, BIOMANAGER ENTERPRISE provides a unique solution for the safest person identification. BIOMANAGER ENTERPRISE is the result of our proactive development strategy. Regardless of whether you prefer a standalone or integrated solution, an on-premise or cloud-based deployment, the BIOMANAGER ENTERPRISE platform offers maximum flexibility and individual customization options," said Stefan Schaffner, CEO of TBS.