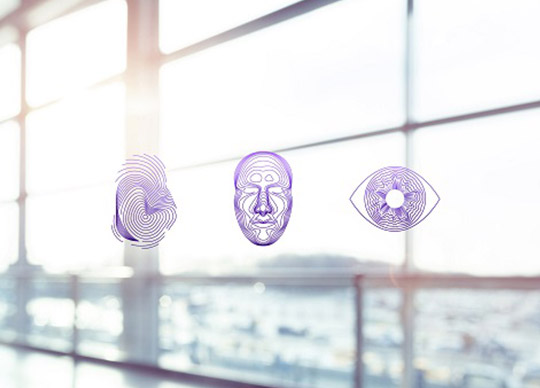 On the occasion of the Passenger Terminal EXPO 2023 in Amsterdam,  IDEMIA has launched two new biometric terminals aimed to speed up traveller identity verification processes.
OneLook is a multibiometric identity verification solution. It offers accurate, from-a-distance face and iris capture and biometric matching in a single device.
Committed to continuous improvement, IDEMIA has developed the second generation of OneLook device. Organizations can now benefit from even faster walk-through capture with outstanding image quality, offering greater matching accuracy.
Featuring a new sleek and integrated design, OneLook Gen2 serves a wide range of applications, such as border control and smart boarding, for a safer and smoother passenger experience.
The MorphoWave technology is a fingerprint solution for frictionless processing at land, air and sea borders.
MorphoWave TP offers contactless, on-the-move ten-fingerprint capture, four fingers simultaneously and a thumb, in any direction.
The touchless biometric solution of its kind, MorphoWave TP produces high-quality fingerprint images in less than one second, with a simple wave of the hand.
Compatible with existing contact databases and traditional contact scanners, it is suitable for a wide range of use cases such as border control.
These two new IDEMIA products are designed to take the contactless biometric standard a step further and to illustrate what biometric technologies can bring to our everyday lives.
Today, travellers are more willing to share their biometrics to enjoy a smoother experience. Indeed, according to the recent findings of IATA Global passenger survey, 75% of passengers would be eager to do so.
"These two new products offer accurate, on-the-move and contactless identity capture and verification confirming our leadership on the market. They incorporate our most advanced biometric algorithms, illustrating our longstanding tradition of innovation and continuous improvement." said Matt Cole, CEO/Group Executive Vice President, Public Security and Identity at IDEMIA