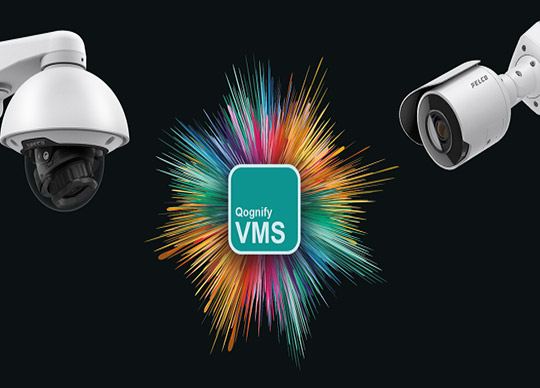 Qognify has announced an addition to the portfolio of devices supported in its video management software Qognify VMS. The latest IP camera series from Pelco can be used with Qognify's advanced video solution for corporate and enterprise projects. This increases the overall number of camera models and third-party devices supported in Qognify VMS to more than 6,500.
This is made possible by Qognify's Smart Driver approach, which also contains a driver for ONVIF profile S/G/T. The architecture enables the use of new camera models out of the box without the need to download and install additional driver packages. As a result, users gain the flexibility of taking advantage of the latest camera models and capabilities right out of the box, without spending time and money waiting for the VMS manufacturer to provide updated camera drivers.
Philipp Kraft, Product Manager Cameras & Devices at Qognify, states: "As a manufacturer-independent software vendor, we want to give our customers and partners the freedom to define the ideal camera portfolio to meet the specific requirements of their video security projects. Pelco cameras are trusted by customers around the world and we're excited to add these to the range of devices supported in Qognify VMS. Since Pelco relies on the ONVIF standard for third-party integrations. In addition to basic video functionalities such as the transmission of video streams in H.264 and H.265, a lot of advanced features such as I/Os, camera-based motion detection and video analytics, or edge-based recording are also supported in Qognify VMS, enabling customers to leverage the full potential of their hardware investments."
The integration includes Pelco's Sarix Value, Sarix Pro 4 and Esprit Enhanced Series, with more cameras to follow during the next couple of months.
Hamish Dobson, Corporate Vice President, Enterprise Physical Security, Motorola Solutions, is excited about the cooperation: "Through this joint initiative, Qognify VMS customers now have the flexibility to plan and implement their projects with our best-in-class Pelco cameras with embedded smart analytics. The Sarix and Esprit cameras provide a wide-range of options to meet users needs including enhanced imaging quality and rugged designs built for the harshest environments."