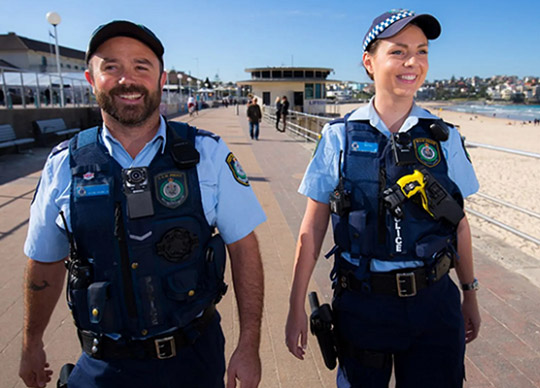 Pimloc and m-View Live Video (m-View) have formed a strategic partnership to provide Australia's public safety sector with automated video redaction for body-worn cameras.
This will enhance the safety of Australian public safety sector agents, comply with Australia's GIPA Act and Privacy Act, and help reassure the public.
Pimloc's Secure Redact video privacy and analytics platform is now integrated into digital evidence management systems and front-line body-worn cameras, including m-View's latest 4G embedded body-worn camera.
The Secure Redact platform uses deep learning algorithms to ensure all personally identifying information (PII) is removed from captured or live video, essential for use in incident reports and data subject access requests (DSARs) which require anonymisation.
Thanks to Pimloc's secure APIs, the Secure Redact platform is seamlessly integrated into customers' existing video workflows, platforms, and applications, meaning organisations can deploy quick and accurate redaction at scale to save time, improve efficiency and stay compliant.
Simon Randall, CEO at Pimloc, said; "This is the perfect partnership for Pimloc. m-View are industry leaders in the way they think about keeping public safety employees safe. Not only do they have a deep knowledge of the rules and regulations, but they also understand what it is to work on the front line. They recognise how important it is that the public have confidence in state employees operating within the bounds of the law and have recourse to keep individuals and public spaces safe. m-View are at the forefront of video technology and innovation and are keeping Australian citizens and its state employees safer."
Speaking of the partnership, Matt Cameron, CEO at m-View, commented; "We have long been looking for a partner to help us deliver best in class service to state public safety employees and Australian citizens, while remaining compliant to data privacy and security regulations. Working with the team at Pimloc has been a joy. They take their understanding of technology and regulation to an almost obsessive level, which gives us total confidence in both the tools that they have and the belief that we're always one step ahead of emerging regulations. Importantly, Pimloc's world-leading technology works in a way which is easily integrated to our video management systems, meaning we can deliver this at scale; saving thousands of man hours and keeping people safe, faster. We're excited to see where the strategic partnership leads."