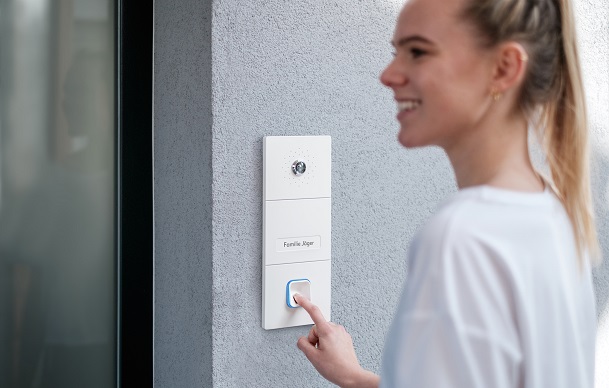 ekey's two new intelligent door access system has launched the ekey sLine and ekey xLine for residential homes and buildings.
Both systems use fingerprint technology, integrating Fingerprints' sensor FPC1020 to provide flexibility, security and convenience for residents.
The solutions provide doors and gates with new functionality via a simple, intuitive touch of the finger, and management via the ekey bionyx app on a smartphone or tablet.
The ekey sLine fingerprint scanner is suitable for integration into modular door stations and the ekey xLine fingerprint scanner can be installed as a flush or surface-mounted variant.
Raphaela Gallner, Managing Director said: "The intelligent use of a building starts with the moment a person arrives home. Consumers want to feel safe in their own surroundings and with ekey fingerprint scanners, they are a thousand times more secure than the four-digit PIN used with ATM cards.
"Using Fingerprints' sensor technology, our two latest developments mark a new era for door lock access control solutions. And provide users with maximum security systems and a worry-free, keyless future."
Michel Roig, President of Payment and Access at Fingerprints, added: "We're seeing that biometric technologies for access control are increasingly being adopted in smart homes and smart buildings. Not only do they provide safety, but in today's fast-paced world, users no longer have to remember codes or where they left their keys. We are happy to be part of the ekey sLine and ekey xLine product generations, integrating our high-performing fingerprint sensors for smart door access."