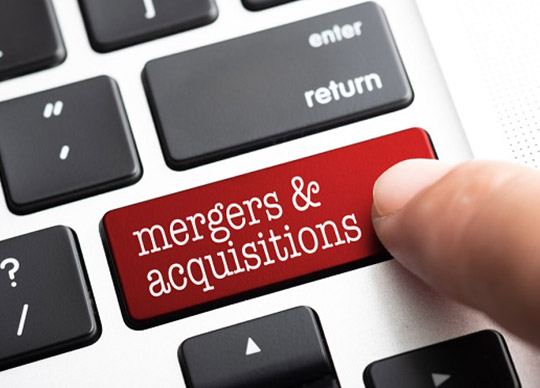 TECH5 has announced it has acquired all assets of Imageware Systems.
The purchase of the assets was completed by TECH5 Inc., the USA-based subsidiary of the TECH5 Group.
The acquisition of Imageware's assets gives TECH5 the ability to supply the market with the best UI and AI driven authentication software products backed by a global team of security experts and visionaries.
As part of this deal, TECH5 acquired Imageware's assets, including software, contracts, and intellectual property. TECH5 will provide ongoing support and services to Imageware's global customer base as the new owner of the assets.
"This acquisition represents a strategic step for TECH5, strengthening its presence in North America, and bringing Imageware's decades-long leadership to new geographies and new vertical markets via TECH5's footprint." – says Rob Haslam, TECH5 Strategic Advisor.
TECH5 intends to retain key members of the Imageware team, including engineering, customer support, product management, sales and marketing, professional services, as well as some general and administrative staff. As a result, customers of both TECH5 and Imageware will benefit from the combined expertise of the teams in providing ongoing support and services for all products.
"TECH5 has been a partner of Imageware for many years, and we are very excited at this opportunity to combine the offerings and expertise of both companies to bring a richer and more comprehensive biometrics-based offerings to law enforcement, government, and enterprise customers on a global scale. The combined team extends the capabilities, know-how, and expertise that customers of Imageware have come to expect and rely on." – comments Machiel van der Harst, Co-founder and CEO of TECH5.
"Both TECH5 and Imageware have a long heritage of deep technological leadership in complementary areas of biometrics and identity. Imageware successfully rebuilt their product portfolio over the last 34 months and have been readying for this moment of merging with a biometrics powerhouse like us to create a biometric authentication company with competitive delineation for the market. TECH5 represents a strong vision and market approach in line with what customers will require in terms of secure identity management, including critical digital ID. With its innovative biometrics in capture and matching technologies, TECH5 is the ideal new home to build upon Imageware's rich legacy in the law enforcement and federal market spaces, and will address the state and local, federal, and enterprise customer bases. For example, TECH5 intends to combine its Digital ID offering with the Imageware Authenticate product to deliver a comprehensive solution that can serve ALL – from developed, to developing, as well as underdeveloped countries." – says Co-founder, Chairman, and CTO of TECH5, Rahul Parthe.
"Existing and future customers will benefit greatly from this combination, allowing them to buy cutting edge, modern biometric software, backed by our experienced support group, replacing outdated legacy systems, and providing customers with a path of ongoing innovation." – comments Mr. Parthe.