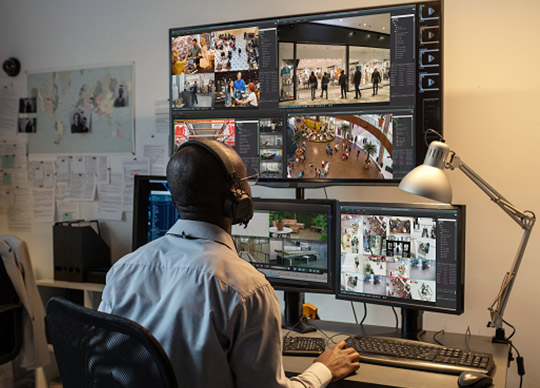 IDIS has announced it has launched a range of Edge AI cameras.
The new 5MP dome (DC-D4537RXA and DC-D4537HRXA) and bullet (DC-T4537HRXA) models come with the power IDIS Deep Learning Engine on-board, unlocking highly efficient processing capability at the edge.
AI capabilities on the edge support operators with detecting objects such as people, faces, and vehicles, and improve image quality. AI features include line crossing, intrusion, object, loitering and face detection.
These indoor and outdoor-ready models come without any upfront or ongoing license fees, and combine AI with IR LED up 40 metres to allow accurate detection of object movement by reducing the noise of low light environments.
The cameras also feature IDIS Smart Failover, true WDR, H.265 and IDIS Intelligent Codec, and PoE. Users also benefit from a 3-axis mechanical design to support rapid, plug-and-play installation and seamless connectivity with IDIS network recorders, faster investigations, and a choice of cost-free IDIS Center or enterprise-class IDIS Solution Suite VMS, all delivering on the IDIS promise of a low total cost of ownership (TCO).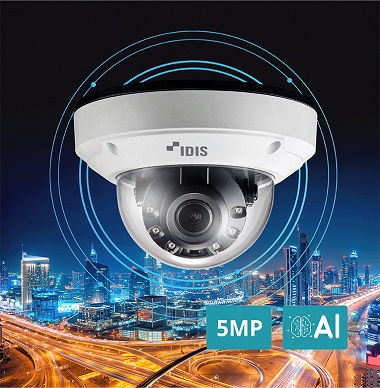 The cameras are particularly useful for customers that want highly accurate alerts and notifications exactly where they are need them most and target highly accurate detection at vulnerable perimeters, vehicle access and parking areas, entrances and exits, and sensitive or risk-critical locations.
The in-house-developed IDIS Deep Learning Engine, trained with vast datasets and up to 98% accurate, is setting new benchmarks for reliability and performance, and reducing the burden of false alarms caused by conventional video analytics.
"Our deep learning powered cameras increase the productivity of security personnel while making monitoring more proactive, affordable, and efficient.," says Dennis Choi, General Manager, IDIS Middle East & Africa. "Eliminating the need for operators to monitor multiple camera fees is supporting faster response to incidents, and more certain outcomes, speeding up investigations and adding value to surveillance operations."
Visit stand S1-J27 at Intersec 2023 to find out more and get a hands-on demonstration, or go to www.idisglobal.com.
Additionally, IDIS has also announced it has also expanded its range of AI-powered add-on appliances with the launch of the AI Box for Surveillance, the DV-1304-A.
The NDAA-compliant, DV-1304-A provides users with all the benefits of AI-video through a simple and affordable 4-channel add-on appliance, eliminating the need for analytics software or to upgrade to edge AI cameras.
The latest AI appliance from IDIS allows highly accurate and multiple analysis from just a single camera with any need for calibration.
Pre-installed with the IDIS Deep Learning Engine, the box can be simply connected to existing NVRs. Utilising the power of DirectIP® plug-and-play technology deploying additional boxes to expand systems, enables small to medium businesses to leverage their existing investments and take a more proactive approach to strengthening security and enhancing safety.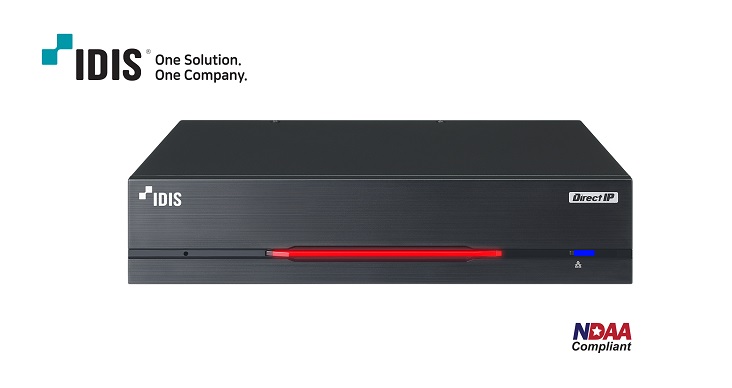 Simple connection and with no ongoing license fees, give users with the opportunity to benefit for highly accurate analytics including object detection, including people, cars, and bikes, along with line crossing, loitering detection, and face detection, with the additional benefit of faster, and highly efficient event search.
Using either the cost-free, full-featured IDIS Center or enterprise-class IDIS Solution Suite VMS, operators can configure real-time notifications to oversee everyday events through to alerts to potential threats before losses or damage occur. This eliminates the need for security staff to monitor multiple surveillance streams, resulting in faster response to incidents and more positive outcomes.
Dennis Choi, General Manager, IDIS Middle East and North Africa stated: "Deep learning video analytics have a vital role to play driving a proactive approach to managing safety and security, while increasing operational efficiency. The launch of the DV-1304-A further builds out the IDIS true plug-and-play, end-to-end solution for a range of applications. It offers an innovative yet affordable appliance that delivers all the benefits of AI-video without the associated price tag, to guarantee the IDIS promise of a low total cost of ownership."