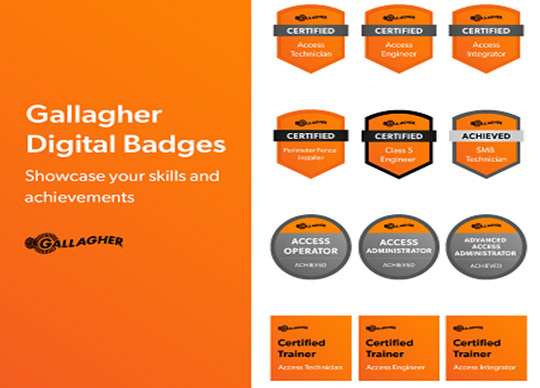 Gallagher has partnered with Credly to award verified badges to Australian and Papua New Guinean Channel Partners and end-users who complete Gallagher training courses.
All badges are verified by Gallagher security and contain information that describes training course participants qualifications and the process required to earn them. Gallagher digital badges are earned by completing one of Gallagher's participating Channel Partner or end-user training courses.
On launching the new digital badge programme via Credly, Gallagher Security's Training Manager for Australia, Danielle Mitchell said:
"Representing your skills as a badge gives you a way to share your abilities online in a way that is simple, trusted, and can be easily verified in real time. We've teamed up with Credly to launch the digital badges because we believe it provides additional value to Gallagher training course participants through being able to demonstrate to employers and peers concrete evidence of what trainees had to do to earn their credential and what they're now capable of.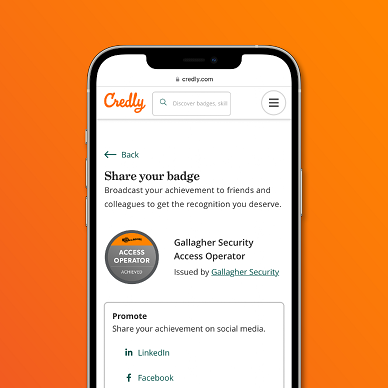 "We hope that recipients who have completed a Gallagher training course will let people know about their new badge by proudly sharing it on LinkedIn, Facebook, Twitter, via email, and embedding it in their online resume, personal website, and email signatures."
Digital badges work as an electronic representation of achievement that is visual, available online and embedded with metadata that provides context, meaning, and the result of an activity. They are easy to manage, verified in real-time, and able to be shared online.
The technology Credly uses is based on the Open Badge Standards maintained by IMS Global. This enables you to manage, share and verify your competencies digitally.