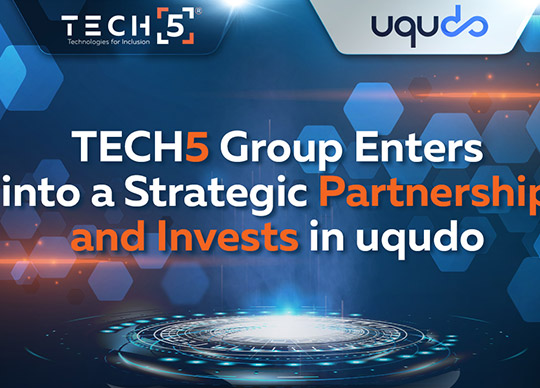 TECH5 has made a strategic investment into uqudo. uqudo will use the proceeds, received as part of an early investment round, to support the launch and growth of unique new products tailored towards the region in collaboration with TECH5.
"We are delighted to have TECH5 as an investor and a partner and believe that our collaboration and joint technology offering will bring wide expertise and innovative tools for biometric onboarding, verification, and digital identity management to the market." – says Mohamed Fagiri, Founder and CEO at uqudo.
With uqudo expanding its coverage and capabilities across the Middle East and Africa, and TECH5's experience in biometrics and identity management in the region, this collaboration will allow cross-validation of identities without time-consuming manual verifications. uqudo's full-fledged AI document scanning, verification and customer screening, powered with TECH5's inclusive biometrics technologies creates a market-leading proposition. The combined offering will also help prevent identity theft and reduce customer acquisition and paper-based costs.
With the joint offering, in addition to the Middle East and Africa, TECH5 and uqudo are planning to target the wider EMEA geography in 2023, with a focus on Fintech, Blockchain, Banking, Insurance, Travel, and Tourism industries as well as public sector organizations.