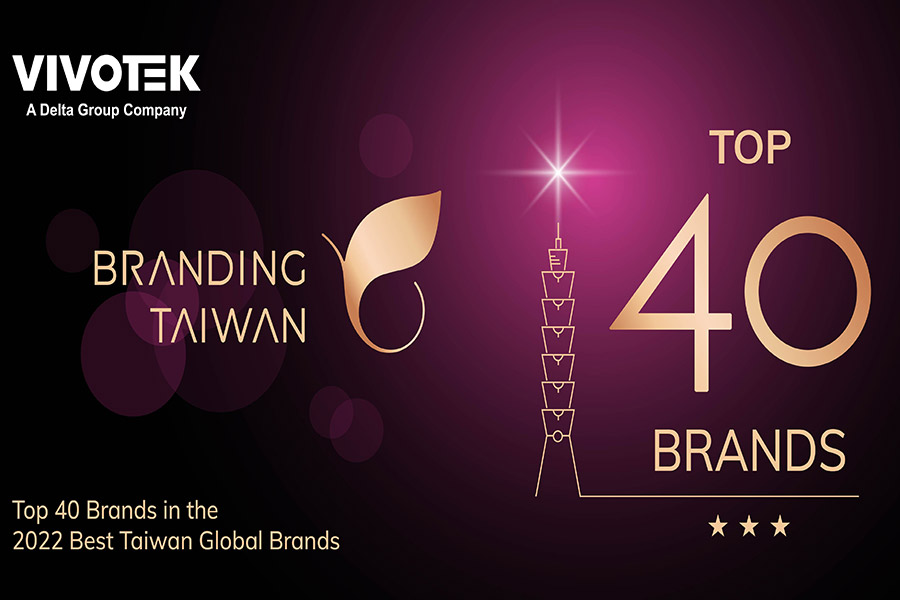 VIVOTEK has been recognized as top 40 Taiwan global brands for the third consecutive year for its immense brand influence and outstanding performance.
"Receiving this award three times in a row is recognition of VIVOTEK's successful brand transformation launched in 2021. Although the journey was riddled with challenges, we rallied under the slogan 'We Get The Picture' and incorporated our corporate culture of speed, transparency, quality, and teamwork into a series of successful international product marketing campaigns to redefine the VIVOTEK brand and create brand value. Through internalization, we aspired to exert lasting brand influence, grow brand awareness, and promote continued brand growth," explained VIVOTEK Spokesperson and Director of Global Marketing Division, Allen Hsieh.
The "2022 Best Taiwan Global Brands" is hosted by a leading global brand consultancy, Interbrand, in collaboration with the Ministry of Economic Affairs of Taiwan. All candidates are strictly vetted using Interbrand's unique brand evaluation model.