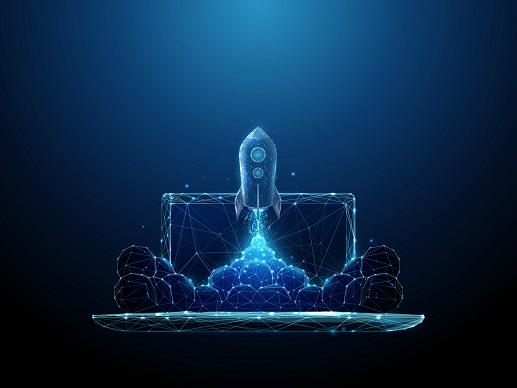 RecFaces has announced it is releasing a new biometric solution for enriching queue management systems (QMS) with a facial recognition function.
RecFaces new product Id-Line is based on the know-your-customer (KYC) principle, and it is fully programmed for banks, visa centers, state and municipal reception offices and other organizations in which a queue needs to be managed.
The new Id-Line solution will be showcased for the first time in October at Gitex Global-2022.
Unlike classical QMS, it is possible to add facial identification in the terminal with an electronic queue: the system will receive information about the client and automatically determine their status set in the system.
"RecFaces analysts have studied the requests of the banking sector" says Sergei Allenov, RecFaces Product Director. "They drew attention to the fact that classic QMS are built on a single principle, which allows customers to implement simple scenarios for ranking visitors and distribution by operators. A bank employee has to be ready to provide a wide variety of repeated operations for each visitor, so it takes time for them to find the client's card. However, the sooner we get to know the client and their requests, the less time will be lost. Id-Line organically complements the functionality of the QMS. It speeds up the service by identifying the client right at the moment when they take a place in the queue".
Based on the POCs and implementations in the banking sector, RecFaces noted the following: reducing the time to search for each client's card by 30 seconds allows each operator to serve 3 more clients per day. The personalization of the service for VIP clients increases loyalty, therefore, the LTV in the long term as well.
"Our goal is to make facial biometrics convenient and useful for both our client and our client's client throughout the product use chain. Id-Line is easy to install, does not require heavy investments in additional hardware and it seamlessly integrates into the electronic queue systems of banks." says Tamara Morozova, RecFaces CEO.
"Customers benefit from saving their time, since information about them and their cards are already opened by a bank employee when distributing the queue. It is important to note that Id-Line not only implements speed- and quality-related tasks of bank's work, or even increases customer loyalty, but it also simultaneously solves security tasks for facial biometrics, checking whether a person is on the stop-list. RecFaces is a pioneer in creating biometric software for electronic queueing terminals. Id-Line implementation opens up new opportunities for facial biometrics in the banking sector. We're excited to lay this foundation and continue to broaden our offerings so that we can help deliver effective biometrics products across banking markets." Morozova explains.