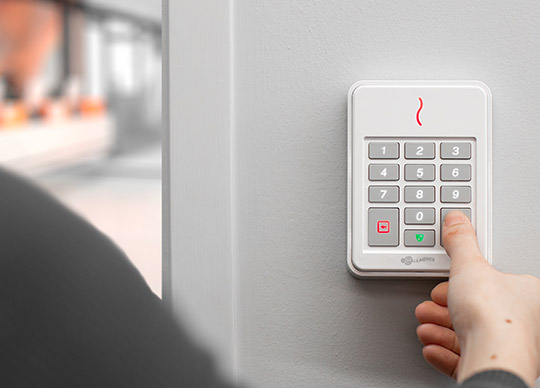 Gallagher has today announced the release of User Codes within their cloud-based security solution – Gallagher security for SMB.
This is the latest in a suite of reimagined security features within the mobile-first product, which are simplifying operations for both security installers, and businesses in need of easily managed security operations.
"We've stepped away from tradition with our handling of User Codes by giving our customers the power to generate a code right from the SMB app, requiring no involvement from a technician," says Lisa Tubb, Senior Product Manager of Gallagher SMB.
"We understand that there is historical attachment to PIN codes as part of a security system, so we challenged ourselves to integrate the concept in a modern, innovative way."
The result is an intuitive process within the SMB app which allows for a unique User Code to be generated, allocated to a team member, and revoked immediately should a member of staff leave, or it becomes compromised.
"An unlimited number of SMB User codes can be generated for staff and contractors at no additional charge. This represents significant cost and time savings for business owners with high staff turnover, such as quick service restaurants and retail franchises," says Lisa.
The codes can be generated and used on-site following the installation of a Gallagher T30 Keypad Reader. Once installed, customers will be able to unlock doors by simply entering their unique code.
"While Gallagher SMB is a mobile-first solution, we want customers to have the flexibility to choose how they unlock their doors. User Codes adds another access credential option, alongside the SMB mobile app, SMB Key Tags, and SMB Cards," explains Lisa.