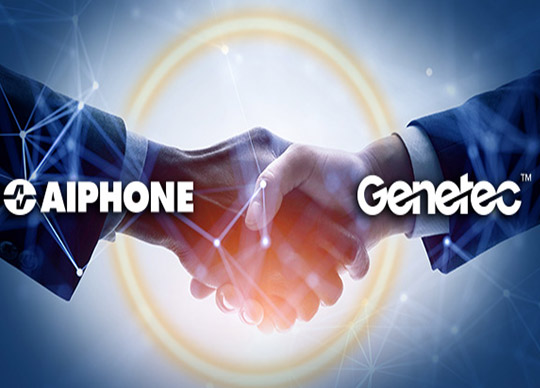 Aiphone Corporation has announced its IX Series intercoms are compatible with the Genetec Security Center, a unified IP security platform that provides users with a single interface between multiple security devices and their data.
 This integration enables Aiphone IX Series users to easily incorporate their video intercom systems as part of a larger unified security platform. Security Center, an open platform that integrates with more than 900 systems and sensors, provides enhanced systems management and integration between multiple security systems, including access control, video surveillance, and alarms.
 With the integration, video from Aiphone's video intercoms can be recorded within the Genetec Security Center, while also streaming live or being viewed during an intercom call within the Sipelia Communication Module. Commercial property, business, school, and healthcare facility security teams can easily keep a record of interactions between personnel and visitors when the IX Series intercom system is used to request entry.
 "Our integration with Security Center and Sipelia gives our customers enhanced capabilities and broadens our collaboration with a trusted security solutions provider like Genetec," said Brad Kamcheff, marketing manager, Aiphone Corporation. "Our customers want solutions with the ability to integrate many different devices—and teaming up with Genetec ensures this is possible."
 In addition to using the IX Series master stations, users can also interact with their intercom system using the Security Center client app, enabling them to answer video calls from virtually any location. Through the Security Center app, when a visitor approaches the intercom, a receptionist can trigger a door release, transfer, or rollover calls to an outside line. This guarantees a call is never missed and that it will reach the correct person to verify someone's identity before permitting them to enter.