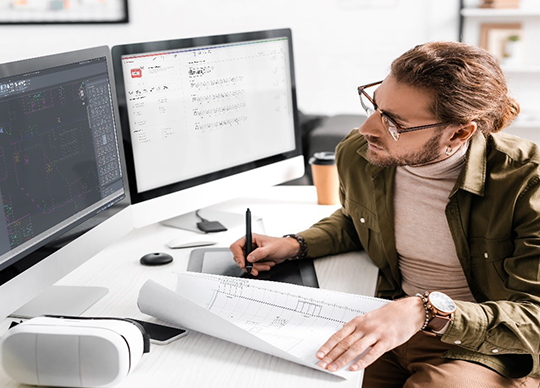 Bosch has released its new software version of Safety Systems Designer. On top, there is also a new, free plugin available that enables automatic data transfer between AutoCAD software and Bosch Safety Systems Designer. This free Bosch SSD Plugin is the only tool of its type offered by any fire alarm system manufacturer. Architects, planners and system integrators now enjoy the benefit of easily importing fire alarm system devices from floor plans into the Safety Systems Designer software.
AutoCAD software is a frequently used platform for building- and fire alarm systems design covering all planning phases. The Bosch SSD Plugin changes a time-consuming process from the users' daily work routine into a stream-lined experience:
The Bosch SSD Plugin includes an extensive SSD CAD blocks library allowing designers to pick icons from more than 150 of EN 54 fire alarm system devices. These can then be placed comfortably onto floor plans through the AutoCAD® blocks palette. The SSD Plugin can be used with any specific CAD block, so that these can be amended and then transferred to Safety System Designer.