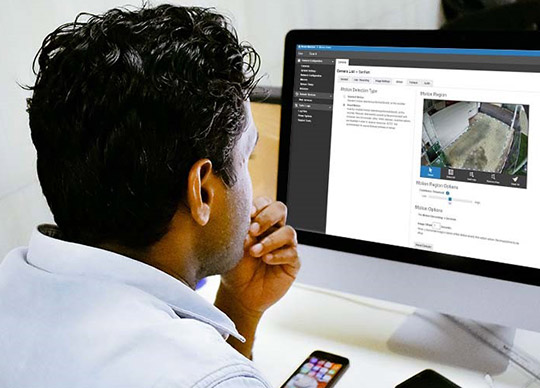 OpenEye has added OWS Smart Motion, native analytics-enabled motion detection, to its OpenEye Web Services (OWS) video surveillance solution. Now in limited release, Smart Motion reduces false alerts and increases days of recorded video.
Using analytics to detect motion patterns associated with persons and vehicles, Smart Motion ignores reflections, shadows, trees and other objects in an environment which can cause false motion events. Smart Motion is enabled on the recorder and will work with existing cameras, eliminating the need for a costly camera upgrade.
"Users want to know when something important is happening they should be looking at. By filtering motion events to only those caused by persons or vehicles you eliminate wasted time watching video of leaves blowing or shadows moving across the scene," says Ian Siemer, OpenEye's vice president of product. "Smart motion gives users a better and more efficient way to record and review video so they can find the video events that matter them faster."
Smart Motion features advanced video motion detection and motion-based recording and alerts powered by the OWS alerting engine.