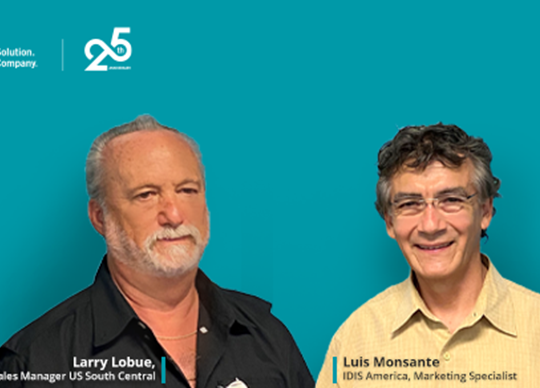 IDIS has announced two new hires to its marketing and sales teams in America.
Luis Monsante has joined IDIS America as a Marketing Specialist and Larry Lobue is the new Regional Sales Manager for the U.S. South Central market.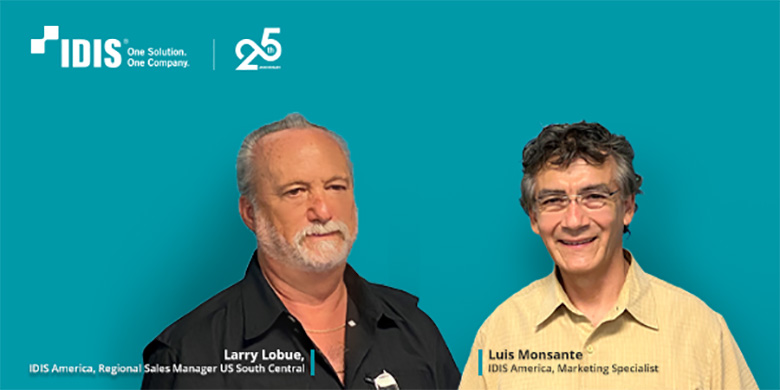 Monsante has over 20 years of marketing experience and joins IDIS America from Bell Helicopter, where he worked in the company's marketing division for more than a decade. He will apply his considerable knowledge and expertise to video technology to assist with all day-to-day marketing activities and long-term planning.
With a career spanning more than 20 years, Lobue has extensive sales experience working in the security sector for companies including Chubb Security Systems. He also brings with him in-depth knowledge of network surveillance from tenures at system integrators and a range of video technology vendors. At IDIS America, he will be covering Arkansas, Louisiana, Oklahoma, and Texas, and looking to develop existing and new relationships with systems integrators and dealers to target new opportunities.
Commenting on his appointment, Larry Lobue said: "It's an exciting time to join IDIS America as customers realize the benefits of trusted and single-source video solutions that meet the security and operational needs of organizations large and small. IDIS meets those requirements with its Korean-made, end-to-end solutions designed for a range of market sectors."
Andrew Myung, President, IDIS America added: "We are absolutely delighted to welcome Luis and Larry to the IDIS America team. With more than 40 years of combined experience, they will bring a wealth of industry knowledge and expertise to the table at a pivotal time of growth for the company. With the upsurge in demand we have experienced in 2022, this is the ideal time to grow and enrich our team."