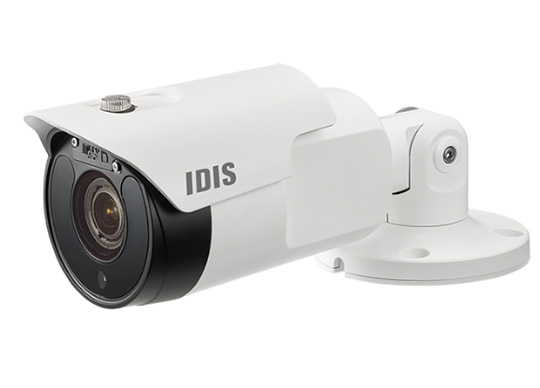 IDIS has reported a leap in demand for its 2MP cameras connected to 8-32 channel NVRs in the first half of 2022 in the U.S.
This latest trend in buying habits is indicative of a wider industry focus on NDAA-compliant, trusted, and cost-effective video surveillance solutions. 
Compared to IDIS America sales figures from the same period in 2021, demand for the DC-D4216RX and DC-D4217RX dome cameras has more than doubled so far in 2022. 
This rapid uptick is being driven in part by several large project wins for the company across the retail, hotel, and residential sectors implementing cameras and NVRs compliant with the National Defense Authorization Act (NDAA). 
Andrew Myung, President, IDIS America, notes that "We've seen a sharp increase in demand for NDAA-compliant hardware outside of federal projects as end-users in a wider range of sectors emphasize the importance of affordability combined with manufacturing origin and supply chain integrity. 
"These include multi-site deployments and run rate business of 8-32 camera systems as integrators and users are opting for trusted, Korean-made equipment. Many are citing the potential impact of the Secure and Trusted Communications Networks Act 2019, which could see the Federal Communications Commission (FCC) prevent Chinese surveillance brands from entering U.S. networks." 
The 2MP dome cameras offer simple, plug-and-play installation with IDIS DirectIP® NVRs, and offer a choice of features that include true wide dynamic range (WDR), two-way audio, and IR up to 30m. 
IDIS America has also revealed that sales of compatible 8-32 channel network video recorders (NVRs) have also significantly increased in the first half of 2022. Forming part of IDIS end-to-end solutions, these NVRs offer seamless connectivity with other IDIS components and software, providing high-performance recording, secure and reliable storage, and ensuring quick and easy installation for integrators.
"This increase in demand for our NDAA-compliant base-line systems is building on the success of our higher-specification range, which is popular with logistics firms, luxury retailers, cannabis operators and government projects," Myung adds. "It shows that IDIS is delivering exactly what our customers want, trusted video technology with a low total cost of ownership."