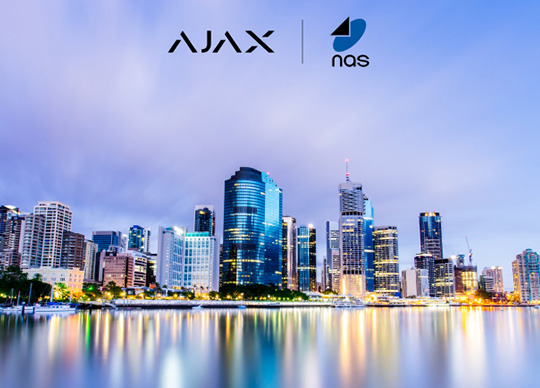 Ajax Systems has announced it has started sales in Australia. The company launched a partnership with its first official distributor in the region, NAS Australia. Established in 1982, NAS Australia is a Queensland family owned and operated wholesaler of cutting-edge TV reception, custom installation and security products.
"Ajax Systems is delighted and proud to launch a partnership with its first official distributor in Australia. From the very beginning, the highly competent team of NAS Australia has guided us through the local market complexity and specifics, helping us prepare for the next significant geographical expansion. Together, with NAS's solid national branch network and our world-class technologies and solutions, we will definitely drive and strengthen the Australian security market. We look very much forward to our successful and long business collaboration." said Dmytro Shchebetenko, Regional Sales Director, MEA & APAC at Ajax Systems.
Ajax Systems officially entered the Australian market in 2022. With FCC and IC certificates received, the company is currently working towards growing its presence in the regions where the 915 MHz frequency band is used. Specifically for the local market needs, the manufacturer also changed the LED indicator color in Ajax StreetSiren to blue since the red one is commonly used for fire detectors in Australia.