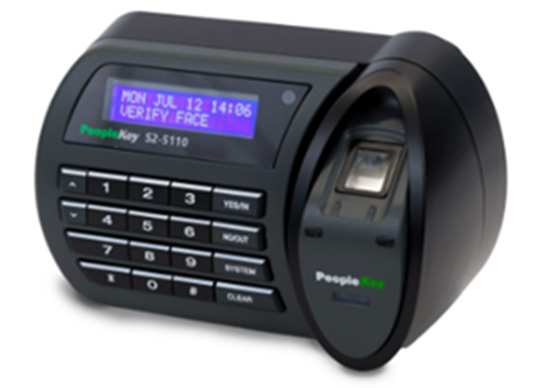 PeopleKey has launched PeopleKey 5110 Face & Finger Scanner. The 5110 builds upon the earlier 5100 model, having added a camera enhancement to the product providing facial recognition and fingerprint scanning.
The new camera has been paired with facial recognition algorithm, ranking as the fastest algorithm in the NIST 1:N Face Recognition Vendor Test, taking a mere 13 milliseconds to find a specific face among 12 million subjects without compromising accuracy.
In real-world testing, using small power-efficient edge computing, the camera/algorithm combination delivers 10,000 template comparisons per second after capture. The camera operates at 30 frames per second and the image to template conversion takes 300ms.
Made from a tough polycarbonate shell, the 5110 is built for Australian standards with the device suited to both indoor and outdoor environments with a high contrast LCD panel ensuring the screen can be viewed in various lighting and weather conditions.
"The market is undeniably changing. We're seeing demand coming in from new customers for the latest solutions and from current customers ready to update their legacy time and attendance systems," said Frank Bruce, Founder & CEO of PeopleKey.
"They want more accurate, managed, scalable solutions that are accessible anywhere and gives greater visibility and control over costs and time management. Our PeopleKey Nexus™ managed service, when coupled with our latest in biometric clocking, fills the need in the marketplace and we're helping many small to medium Australasian businesses make this change. Firms thinking about their time & attendance needs and who want the benefits of our cloud solutions have a real opportunity to save costs and capital, but they must move on this Government incentive before the 30 June 2023," Frank Bruce said.