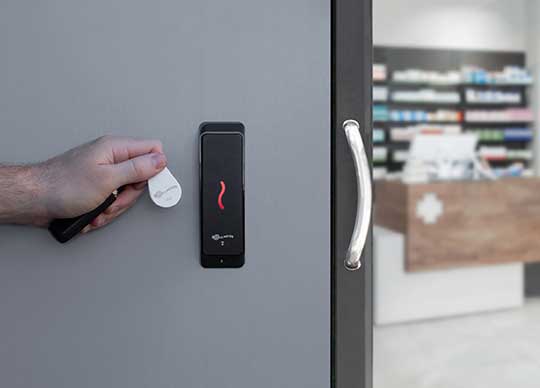 Gallagher has announced an enhancement to their Gallagher security for SMB Key Tag feature – providing small and medium businesses with an alternative way to arm and disarm their sites.
The addition of the Key Tag intrusion alarm functionality gives users the ability to arm and disarm their business alarm by simply presenting the tag at an arming reader. This provides an alternative to the smartphone app alarm management already enjoyed by Gallagher SMB customers.
"The driving force behind our product innovation for Gallagher security for SMB is the evolving and diverse needs of our customers," explains Lisa Tubb, Senior Product Manager for SMB at Gallagher. "By adding intrusion alarm management functionality to SMB Key Tags, customers now have the flexibility to choose how they arm or disarm their site, depending on the requirements of their business."
Released last year, the Gallagher security for SMB Key Tag feature was developed to meet the varying needs of business owners, providing them with a physical credential option.
The release of intrusion alarm functionality gives temporary users of a customer site, such as cleaners or contractors, the ability to easily arm or disarm an area without needing to install the SMB app on their phone.
The SMB Key Tag arm and disarm enhancement is also ideal for sites managing areas where use of a mobile phone is restricted or impractical, such as customer facing or food processing spaces.