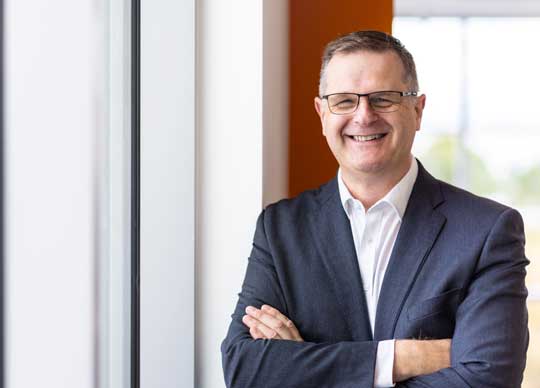 Gallagher has announced it is the first manufacturer to achieve the latest Cyber Assurance for Physical Security Systems (CAPSS) 2021 standard, with their Command Centre software and High Security Controller 6000.
"Achieving the CAPSS 2021 standard not only adds to our High Security offering but provides every organisation who uses our Gallagher product with confidence they have the most up to date and cyber resilient security platform in the industry," says Richard Huison, Regional General Manager for the UK and Europe at Gallagher.
"Meeting this standard proves to ourselves, our Channel Partners, our customers, and Her Majesty's Government – that we are at the top of our game. Gallagher along with other manufacturers were part of the market research conducted by CPNI (Centre for the Protection of National Infrastructure) to establish how new technology would influence the latest 2021 standard. As with any technology, obsolescence occurs fairly quickly based on the ever-changing environment. Therefore, the standards evolve," says Richard.
CPNI protects national security in the United Kingdom by helping reduce vulnerability to terrorism and other threats in national infrastructure.
Gallagher's Command Centre and High Security Controller 6000 had already passed the CAPSS 2015 standard and was included in the CPNI Catalogue of Security Equipment (CSE). The CSE is designed to help organisations choose appropriate physical security equipment to protect the assets for which they are responsible.
"To be listed in the CSE provides assurance for all customers, not just our high security and critical infrastructure customers. Gallagher is the only manufacturer that sits across multiple categories in the CSE, providing CPNI assurance across the various components that make up the Gallagher system," says Richard.
Within the CSE, Gallagher sits across the Access Control Equipment, CAPSS Approved, and Detection and Tracking Systems categories. Gallagher's Z10 Tension Sensor was added for the first-time last year, and their Command Centre and High Security Controller 6000 tested to the CAPSS 2021 v1.1 standard was added this month.
"As we've seen in the news recently, with cyber threats growing in sophistication, cyber protection has never been more important," says Daniel McVeagh, Value Stream Lead for High Security at Gallagher. "Cyber security is an essential part of Gallagher's physical security solutions. Achieving the CAPSS 2021 standard provides our customers in the United Kingdom with the confidence that their Gallagher system will not be the weakest link in protecting against a cyber-attack. We are committed to delivering solutions that meet government compliance standards not just in the United Kingdom, but around the world, particularly across the Five Eyes nations," concludes Daniel.