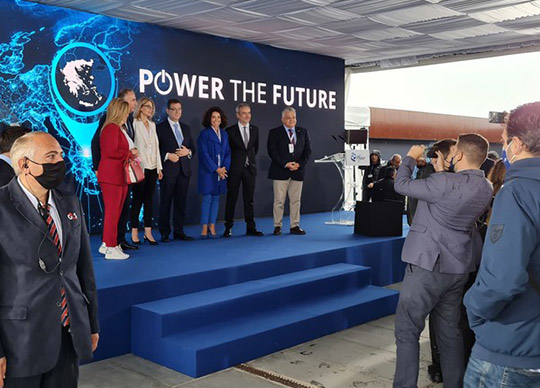 G4S has announced it has secured Pfizer's Global Digital Innovation Centre in Greece.
G4S will be delivering an integrated security solution at Pfizer's new centre in Thessaloniki.
This follows G4S's ongoing delivery of security services at one of Pfizer' largest global production and packaging sites at Puurs in Belgium, and at a Research and Development site in Kent in the UK.
"We are very proud to deliver our innovative security solutions for Pfizer at this exciting new site in Thessaloniki," said Nikos Barbias, Managing Director for G4S in Greece. "We all know how pivotal a role this company has played in the last couple of years with their vaccinations to help people all over the world try to get back to normal during the coronavirus pandemic, and we are pleased that at this site – and others across Europe – G4S has been able to play our part and support that success."
"G4S has been working with Pfizer for a long time, but we've had to continuously adapt as their increased global profile since the pandemic creates increased risks, such as the potential of being targeted for industrial espionage or by activist groups," said Nikos. "The rapidly increasing number of staff on site also increases the importance of having effective health, safety and fire evacuation management at the site."
At the Thessaloniki Global Center for Digital Innovation, G4S provides a range of security solutions including manned guarding, access control for people and visitors, ensuring that staff, contractors and visitors have the correct access level, surveillance including high-tech CCTV cameras, and a quick response team to investigate alarms that are triggered.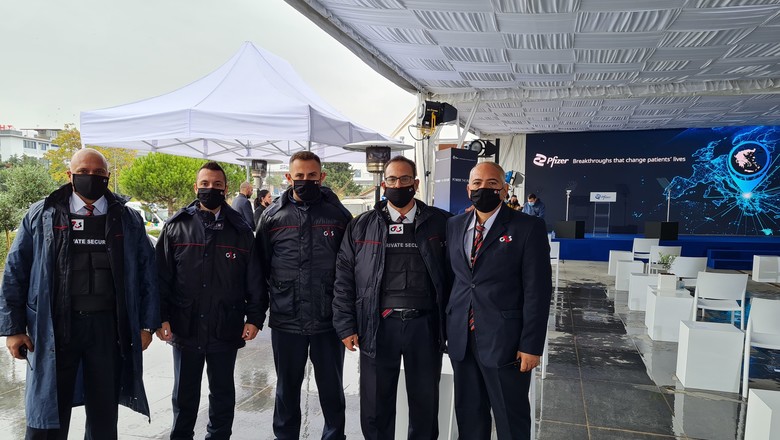 "Alongside the range of solutions that we deliver for Pfizer, we're also a key part of the staff and visitor experience at the centre" said Nikos. "It is the role of our team to set the scene of excellence from the moment visitors and staff enter the building and throughout their journey."
"Our highly-trained teams are also prepared to respond to any demonstrations, protests or attempted breaches to ensure that Pfizer's staff and visitors are safe and secure as they go about their work. We ensure that all site-related health, safety and fire prevention issues are effectively managed, including executing fire drills, and we investigate any attempted breaches, thefts or security incidents in partnership with Pfizer, the police and local authorities."
G4S is also responsible for First Aid at the site, ensuring that adequately trained responders are always available, and stocks of medical supplies are maintained.
"All of our solutions and services combined mean that Pfizer can focus on their important work with peace of mind that the safety of their staff, visitors and property is taken care of by our dedicated, expert and experienced team" said Nikos.
Conor Hanlon, Security Director for Pfizer, Global Security, EMEA said: "G4S are a critical service provider to Pfizer operations globally. The partnership with G4S has ensured our operations' continued success and security across the globe.
"Pfizer is committed to providing a safe and secure working environment for its colleagues, clients, visitors and Contingent Workers. G4S Security officers play a critical part in supporting our commitment."