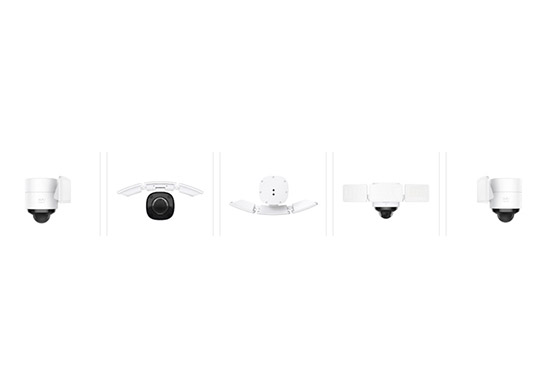 Eufy has released the Security Floodlight Camera 2 Pro. The new Floodlight solves one of the biggest complaints of floodlight cameras: limited field of view with its 360 degree pan and tilt camera, tunable 3000 lumen LED array and AI-powered human detection and auto-tracking.
It is also winner of the Consumer Technology Association (CES) 2022 Innovation Award.
Eufy says the Floodlight Cam 2 Pro is the first smart floodlight camera to feature 360-degree pan and tilt capability and secure, built-in storage. It was designed to help address the limited field of view that is common in outdoor security cameras.
The motion detection and A.I. human detection feature automatically lock-ons, records and tracks any subject while it's in motion.