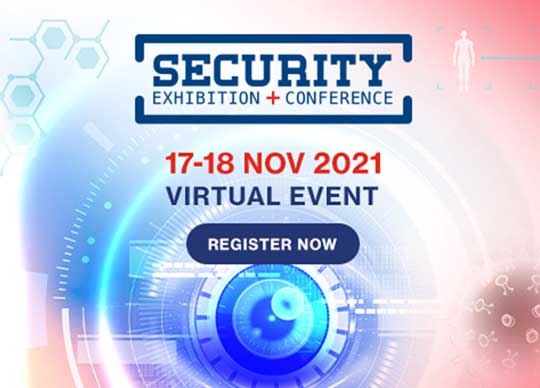 The Security Exhibition & Conference's ground-breaking virtual exhibition and ASIAL Security Conference program will be launching onto your screens next week from Wednesday 17 – Thursday 18 November.
This year's event is titled 'Elevated Intelligence' and free registration includes access to the virtual exhibition plus two free education sessions. An additional paid ticket provides access to the popular ASIAL Security Conference including two days packed with world-class educational content.
The ASIAL Conference program has sold out the past four years in a row and this year's program, transitioned into a virtual format, has created a unique opportunity for industry professionals across the world to take part and have access to these valuable insights at exclusive discounted prices.
One of the speakers at this year's conference, Martin Gill, Director of Perpetuity Research in the UK, said thought leadership is much undervalued in security, but it helps us to place in perspective the good and bad practices of today and inform a better understanding of tomorrow and that he was very much looking forward to updating the industry on the latest trends.
Below are some key times to tune in during the ASIAL Conference.
The two free speaker sessions included in registration are:
Wednesday 17 November 9:30 – 10:30 AM: Where is the Security Industry Heading and What do we Need to be Ready? – Dr Gavriel Schneider
Thursday 18 November 9:00 – 9:50 AM: Security in a Post COVID World – David Cameron
The ASIAL Security Conference includes sessions such as:
Wednesday 17th November 11:40 – 12:10 PM: Security Risk & Good Governance – What Boards Need to Understand
Wednesday 17th November 1:40 – 2:20 PM: Changing Business-As-Usual: Protective Security as Part of Integrated Project Delivery Approach
Wednesday 17th November 2:30 – 3:20AM: Artificial Intelligence and Machine Learning – Threat or Opportunity?
Thursday 18th November 11:00 – 11:40 AM: Evolution of Cyber Threats and Essential Mitigation Strategies
Thursday 18th November 11:50 – 12:30 PM: Developing a Strategy Where Cyber, Physical and Personnel Security Converge to Protect an Organisation
Thursday 18th November 2:00 – 2:40 PM: Peacetime Mentality in Security
Thursday 18th November 3:40 – 4:20 PM: Will the Post Pandemic 'New Normal' Herald a New Security?
By purchasing a ticket to The ASIAL Security Conference, you will also gain on-demand education access for one month after the Virtual Event.
The Virtual Exhibition will run concurrently with Integrate, Australia's leading AV Exhibition and features exhibitors across both security and AV industries such as Axis Communications, simPro, Boon Edam, Perimeter Systems Australia, Milestone, Corsair Solutions & Madison AV. The virtual exhibition space will also allow participants to connect with clients, colleagues and peers via a Meeting Hub.
Don't miss out on this exclusive opportunity to reconnect with the industry and be part of Australia's biggest Security trade show all from the comfort of your own home.
General registration and ticket can be purchased here.