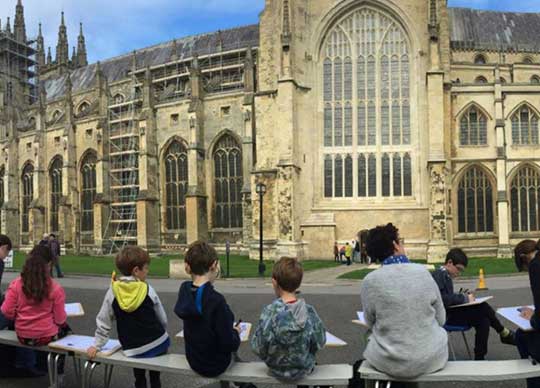 IDIS end-to-end video is protecting a new, purpose-built visitor centre at Canterbury Cathedral, part of a £25 million renovation project transforming one of the UK's most important UNESCO World Heritage Sites.
The seven-year programme, preserving and safeguarding the fifteen-centuries-old masterpiece of English Gothic architecture – and mother church of the worldwide Anglican communion – includes the addition of a new, purpose-built welcome centre for visitors. The centre, housing retail facilities, a viewing gallery and community studio exhibition space, is protected with a best-in-class video solution which combines discreet monitoring with high-performance image capture.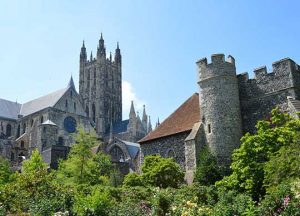 Hall & Kay Security Engineering was tasked with delivering a solution that would allow for real-time monitoring, while ensuring reliable recording without data loss. And because this was part of a much wider project, the video technology also had to be fast and easy to install – essential for avoiding project overruns in this complex, multidisciplinary construction environment, and preventing any delays to the new welcome centre's opening.
This IDIS Korean-made tech also gives Canterbury Cathedral the assurance of trusted manufacturing origin and high-level cybersecurity protection, with its inherent, multi-layered encryptions and proprietary protocols to safeguard sensitive video data.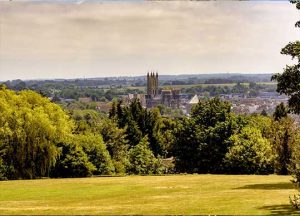 To give high-definition video coverage of the welcome centre's entrances, retail area and exhibition spaces, Hall & Kay installed IDIS Full HD DC-4223WRX IR dome cameras. These vandal-resistant models come equipped with varifocal lenses, true WDR and IR LED to deliver crisp, clear images even in challenging and variable lighting conditions. They connect to three 16-channel DD-1216 NVRs to handle recording and deliver 480ips live view with no visible latency.
Easy plug-and-play installation allowed for seamless and rapid connectivity and mutual two-factor authentication of devices.
The licence-free IDIS Centre VMS gives the cathedral's constable and his security team visual awareness and control tools for efficient management, plus the ability to configure specific user permissions to give senior staff and system administrators timely access to video footage. The IDIS cameras and NVRs discreetly blend with the centre's architecture without detracting from the visitor experience, while providing effective real-time monitoring and enabling a rapid incident response capability.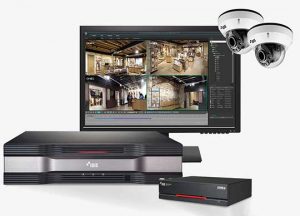 "The system is now protecting property, enhancing safety for visitors and staff, and providing a complete record of events at one of the UK's busiest and most important heritage sites", says David Stokes, Divisional Director, Hall & Kay Security Engineering. "The IDIS end-to-end solution allowed us to present this important customer with a compelling business case, including no up-front or ongoing licensing fees, inherent failover, and extended warranties that combined to demonstrate a low total cost of ownership. Importantly, the solution is also highly flexible and scalable, thanks to long-term hardware support and forward- and backward-compatibility, which future-proofs the cathedral's investment."
"The choice of IDIS video for this most sensitive of sites is testament to the reliability, quality and cybersecurity of our Korean-made tech," adds Jamie Barnfield, Senior Sales Director, IDIS Europe. "This is just one of many projects we are working on with Hall & Kay in line with the IDIS philosophy of building sustainable strategic partnerships with integrators and end user customers."