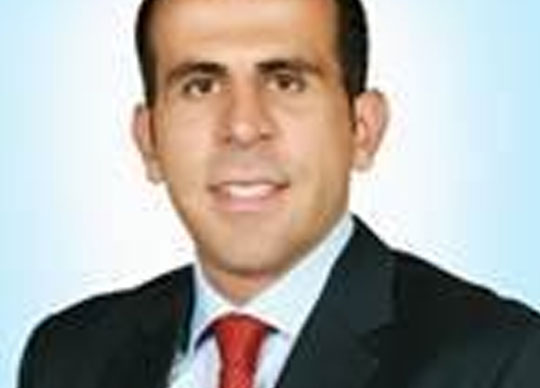 BCDVideo has appointed Fredy Issa as Managing Director of the Middle East, Russia, Africa, and Turkey (MERAT) region.
With 15 years of security industry experience, Issa is an internationally respected expert in IT, telecommunications, and security. He will continue to expand the aggressive growth ambitions for BCD in the region.
"I believe in the vision of BCD and am excited to join the team to help expand their business, influence and success in the Middle East, Russia, Africa and Turkey region," Issa said. "When it comes to data storage for video surveillance, no one can do it better than BCD. Their customized video data infrastructure solutions, fast delivery of products, impressive network of partners, longstanding partnership with Dell Technologies, and reputation as a trusted advisor across the industry truly distinguish BCD from the rest. These are just some of the reasons why I decided to join this globally renown company."
"I am delighted to welcome Fredy Issa as our new Managing Director of the Middle East, Russia, Africa and Turkey region," said BCD CEO Jeff Burgess. "Fredy is a strategic, proactive business leader with practical and proven abilities to optimize sales performance across an international scale. Fredy, along with Rami Fakhreddine, Gurhan Yildiz, Wael Noureddine, and Hassan Makki will be a great asset to the BCD team."
Issa comes to BCD from Dell Technologies, where he held the position of General Manager of the Surveillance, IoT and Smart/Digital Cities business for MERAT. He led a team that delivered impressive, profitable growth and hundreds of millions of dollars of annual revenue. Prior to that, he worked as District Manager, Digital Security & CCTV at Dell EMC in Dubai and at GE Healthcare in France as Regional Sales Manager.
In addition to Issa's hire, BCD has also hired four former Dell employees:
Rami Fakhreddine, Regional Sales Manager for Qatar, and Gulf States

Gurhan Yildiz, Regional Sales Manager for Turkey, and CIS

Wael Noureddine, Regional Sales Director for Saudi Arabia

Hassan Makki, Regional Sales Manager for the United Arab Emirates