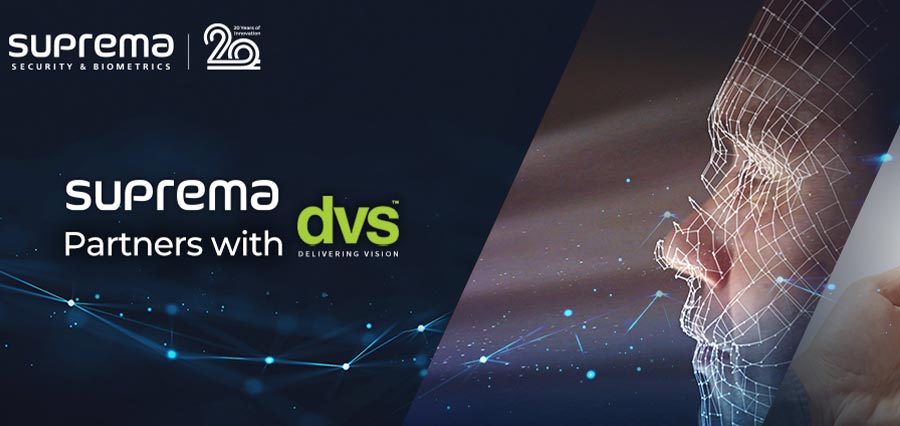 Suprema has new partnership with DVS Ltd., a security distributor in the UK.
DVS is a well-established distributor of video surveillance products in the UK. By becoming DVS's first dedicated access control and biometric partner, Suprema aims to expand its customer base, providing UK customers with comprehensive security solutions inclusive of security video cameras. DVS will benefit from being able to supply Suprema's wide range of products that encompasses controllers, biometric security devices, card readers as well as mobile credential solutions and time and attendance software.
"Suprema is very excited to work in partnership with DVS Ltd. They have an outstanding reputation in the security industry for being innovators both in marketing and technical delivery. Suprema expects the partnership to create true customer value, bringing better service to those that need advanced security solutions," said Jamie McMillen, the Managing Director of Suprema Systems UK Ltd.
"DVS is equally excited to partner with Suprema, an industry-leading biometric access control solution manufacturer. Suprema products are well-respected in the industry as highly-reliable, feature-reach and well-integrated into various VMS solutions. This partnership will bring the best of both worlds, allowing our customer base to access Suprema products and our technical design and support expertise. DVS is truly excited to bring brands like Suprema to market," said David Davies, the Chief Technical Officer of DVS Ltd.
Celebrating its twentieth anniversary this year, Suprema continues to grow in the market, meeting the needs for contactless access control in the New Normal. Suprema's biometric products such as the recently released FaceStation F2 with innovative fusion face recognition technology and skin temperature screening are well-received as well as its other solutions like the access control and time attendance software BioStar 2 and mobile credential solution, Suprema Mobile Access.