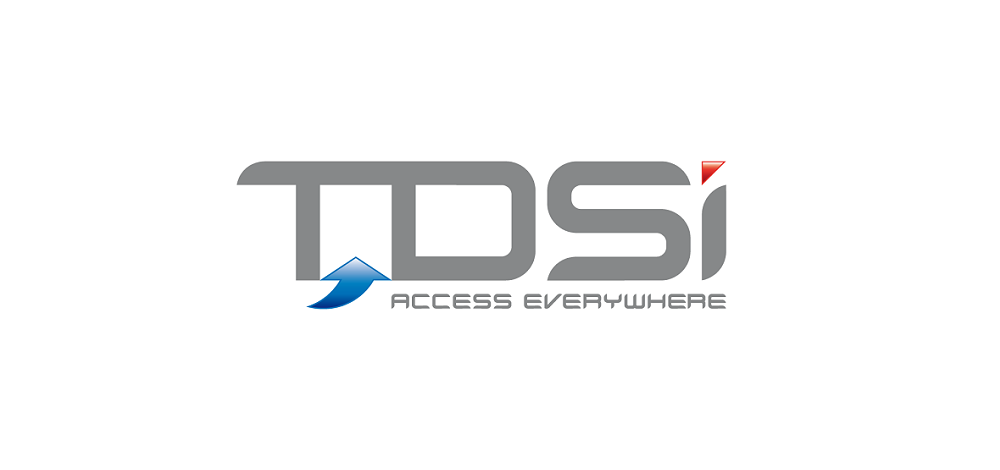 New Bluetooth reader enables access control authentication via a mobile device, for added convenience and social distancing safety
Integrated security manufacturer TDSi has released a new GARDiS Bluetooth Low Energy reader, which enables the authentication of security credentials from a compatible mobile device.
Research shows that 98% of security users view access control using a token or card as a constraint on their daily routine, whilst 68% would like to use their mobile smartphone to grant access. This was the initial thinking behind the GARDiS Bluetooth Low Energy Reader, which uses the inbuilt security of a mobile device (which many people already use for highly secure transactions such as internet banking and contactless payments) to grant approved access.
The use of a personal device for non-contact authentication has undoubtedly become even more popular since the introduction of social distancing, following the COVID-19 outbreak earlier this year. John Davies, Managing Director of TDSi explains, "People looking to lower the risk of cross infection are finding this approach a welcome addition, but it also has benefits in terms of being eco-friendly, as there are no cards/tokens needing to be produced or safely discarded. The enhanced end-to-end security of the user having to authenticate themselves using a pattern, PIN code, fingerprint or facial recognition to access the device for authentication, is also a big plus.
Using a mobile device for access control authentication is a logical approach. By its very nature, people tend to be more careful with a mobile device than a token/card/fob. They are less likely to lose, forget or lend it to other people. It also perfectly supports a dynamic and flexible centralised approach to the remote management of authentication credentials, being easily enabled, updated, or cancelled at a moment's notice.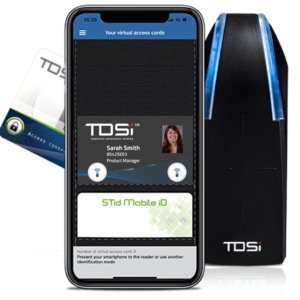 The GARDiS Bluetooth Low Energy Reader solution features four key components:
The GARDiS Bluetooth Low Energy Mullion Reader unit
The SECARD configuration and programming kit (for complete control over system configuration, security, and settings)
The Mobile ID Online Portal (to create, manage, issue and revoke credentials)
The Mobile ID app for the mobile device (featuring customisable credentials, including corporate branding and ID photographs)
The GARDiS Bluetooth Low Energy Reader is equally attractive to installers. Easily integrated, it can be fitted (or retro-fitted) to a network and commissioned in the same way as any other TDSi reader. The end user purchases the readers and then virtual credits to add additional authorised users.
John Davies adds, "The new reader follows our company ethos that technology should be highly secure, but also simple to integrate and use. The GARDiS Bluetooth Low Energy Reader has been developed to achieve this, whilst providing peace of mind that access control and data security is never compromised."
Patented technology allows the end user to interact with access points through card mode, or five smart identification modes, dependent on the distance. This means that multiple GARDiS Bluetooth Low Energy Readers can be installed in the same area:
1)      Card Mode: Place the smartphone in front of the reader as a standard card
2)      Remote Mode: Press and enter. Activate remote control mode to remotely check for access points
3)      Slide Mode: A user's hand becomes the card, without needing to take out the smartphone
4)      Hands-free Mode: The user can just walk past the reader – there is nothing else to do
5)      Tap-Tap Mode: the door can be opened by tapping a smartphone twice
6)      Siri Mode: The user can use a Siri voice command on iOS to instruct the door to open
The reader is highly cost effective, cutting the costs of issuing and managing plastic fobs/cards, and features a low power mode for energy saving. Added to this it features a single core and zero resin to aid recycling. It is also exceptionally durable, featuring IK10 certification for shock and impact, IP65 environmentally resistant, chemical resistant and self-extinguishing in the event of fire.
John Davies concludes, "The GARDiS Bluetooth Low Energy Reader offers a considerable number of benefits – it provides quick and easy, yet cost effective access control with a seamless user experience, helps to tackle potential COVID-19 transmission vectors, is fully customisable (including read-range), can be used with TDSi's Track and Trace application, features high security AES and EAL5+ encryption, and easily allows secure temporary access for visitors. This is an access control solution that is perfectly suited to the new normal and evolving ongoing security needs."