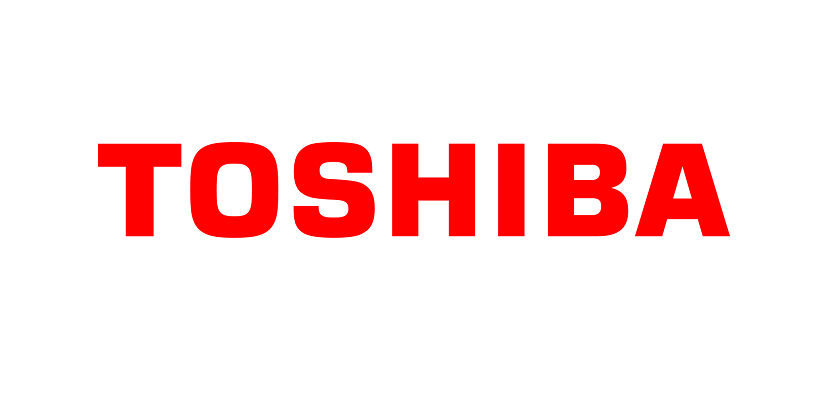 Full range of surveillance internal hard disk drives showcased at IFSEC, 18-20 June 2019 at ExCeL London, booth IF1315
Toshiba Electronics Europe GmbH will be attending IFSEC International and showcasing its comprehensive range of hard disk drives (HDDs) for use in any type of surveillance application. As one of the leading storage specialists, Toshiba offers three drive series of individual video surveillance demands, from smaller entry-level applications such as home-surveillance up to high-professional surveillance systems for logistic centres, airports or smart cities and with storage capacities of up to 16TB[1].
A highlight at the show will be the new helium-sealed MG08 HDD series, available from the second half of 2019. This advanced hard drive series includes the industry's largest capacity CMR (conventional magnetic recording) HDD[2] and at 16TB has a 33% greater capacity than today's most widely adopted 12TB drives. As a result, these drives are perfectly suited for deployment in professional surveillance applications requiring vast data storage. They are compatible with a wide range of applications and operating systems. The MG08's features include a 7,200rpm performance, a 550TB per year workload rating[3], 2.5 million-hour MTTF[4], 512Mib cache buffer[5], and a choice of SATA and SAS interfaces – all in an industry-standard 3.5-inch form factor[6].
The Toshiba V300 is an entry-level HDD series for video surveillance that is suitable for use with up to eight HD cameras[7] and write data volumes not exceeding 72 TB per year. While capacities between 500 GB and 3 TB are fairly commonplace, they are suitable for video processing on PCs, set-top boxes, cable receivers, DVRs and NVR systems as well as video surveillance solutions with individual drives. The V300 has a SATA 6.0 Gbit/s interface[8] and is also designed for low heat emissions. It can be used over a temperature range of 0 to 65°C – due to spindle speeds below 6,000rpm.
The Toshiba S300 professional series offers additional RV sensors and total write data capacities of between 110 to 180TB PA, depending on the model. They also feature a SATA 6.0 Gbit/s interface and an extended temperature range of 0 to 70°C . Drives are available in capacities from 4 to 10TB. With caching algorithms optimised for use in larger surveillance systems and a spindle speed of 7,200rpm (from 6TB), S300 HDDs can support systems with up to 64 camera streams[7].
Larry Martinez-Palomo, General Manager, HDD Business Unit at Toshiba Electronics Europe said: "Video surveillance is an integral part of modern life and is increasingly used to protect property and proves compliance with legislation. As users demand ever larger systems with greater resolution, pressure is being put on system bandwidth and storage media. By selecting an HDD from our surveillance product range , users are assured that they will be able to capture and store surveillance data safely and securely, even in harsh environments."
Follow the link below for more on Toshiba's HDDs line-up: https://www.toshiba-storage.com/
[1] Definition of capacity: Toshiba defines a megabyte (MB) as 1,000,000 bytes, a gigabyte (GB) as 1,000,000,000 bytes and a terabyte (TB) as 1,000,000,000,000 bytes. A computer operating system, however, reports storage capacity using powers of 2 for the definition of 1GB = 230 = 1,073,741,824 bytes and therefore shows less storage capacity. Available storage capacity (including examples of various media files) will vary based on file size, formatting, settings, software and operating system, such as Microsoft Operating System and/or pre-installed software applications, or media content. Actual formatted capacity may vary.
[2] Source: Toshiba Electronics Europe GmbH, as of January 8, 2019
[3] Workload is a measure of the data throughput in a year, and it is defined as the amount of data written, read or verified by commands from the host system.
[4] MTTF (Mean Time to Failure) is not a guarantee or estimate of product life; it is a statistical value related to mean failure rates for a large number of products which may not accurately reflect actual operation. Actual operating life of the product may be different from the MTTF.
[5] A mebibyte (MiB) means 220, or 1,048,576 bytes.
[6] "3.5-inch" means the form factor of HDDs. It does not indicate a drive's physical size.
[7] Number of surveillance cameras support capability depends on model and is defined by performance simulation with High Definition cameras at 10 Mbit/s rate. Actual results may vary based on various factors, including the types of cameras installed, the system's hardware and software capabilities, and the video compression technology used, as well as system variables such as resolution, frames per second, and other settings.
[8] Read and write speed may vary depending on the host device, read and write conditions, and file size.
* Information in this document, including product prices and specifications, content of services and contact information, is current and believed to be accurate as of the date of the announcement, but is subject to change without prior notice.
* Company names, product names, and service names mentioned herein may be trademarks of their respective companies.
About Toshiba Electronics Europe
Toshiba Electronics Europe GmbH (TEE) is the European electronic components business of Toshiba Electronic Devices and Storage Corporation. TEE offers European consumers and businesses a wide variety of innovative hard disk drive (HDD) products plus semiconductor solutions for automotive, industrial, IoT, motion control, telecoms, networking, consumer and white goods applications. The company's broad portfolio encompasses integrated wireless ICs, power semiconductors, microcontrollers, optical semiconductors, ASICs, ASSPs and discrete devices ranging from diodes to logic ICs.
TEE has headquarters in Düsseldorf, Germany, with branch offices in Germany, France, Italy, Spain, Sweden and the United Kingdom providing design, manufacturing, marketing and sales. The company's president is Mr Tomoaki Kumagai.
For more company information visit TEE's web site at www.toshiba-storage.com.