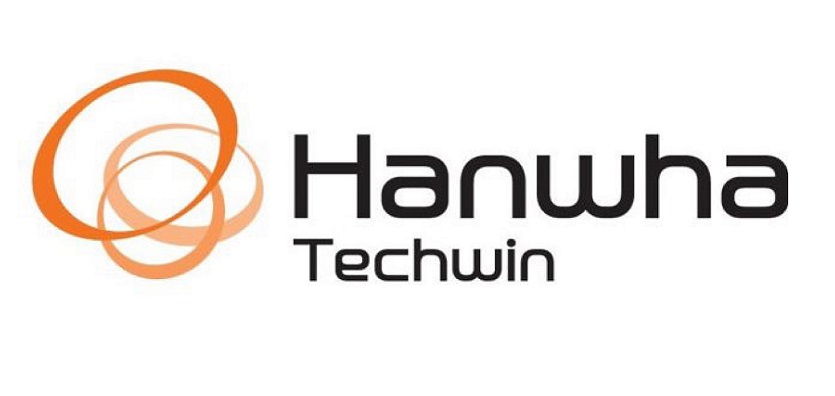 Best IP Video Surveillance Solution – the Gold winning multi-directional camera, Hanwha Techwin's PNM-9000VQ has four sensors in one camera, allowing monitoring in multiple directions without any blind spots.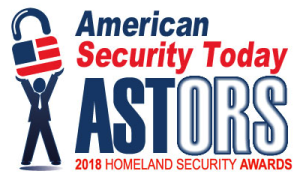 Hanwha Techwin has announced that one of its most advanced multi-directional cameras 'PNM-9000VQ', has been awarded the Gold in 2018 'ASTORS' Homeland Security Awards.
The annual 'ASTORS' Awards – American Security Today's prestigious security awards ceremony – honors distinguished government and vendor solutions that deliver enhanced values, benefits and intelligence to users while highlighting the most advanced and progressive market security solutions of today.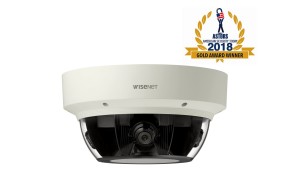 Hanwha Techwin's Gold award-winning 'PNM-9000VQ' camera has four sensors in one camera with selectable re-positional 2MP/5MP lenses, making simultaneous 360° monitoring possible while eliminating any blind spots. This makes the device ideal for monitoring large areas such as bustling shopping mall entrances, lobbies and airports.
While utilizing four sensors, the camera requires a single IP address and one VMS license, reducing installation, service, and support cost and ultimately benefiting its users. Its powerful multi-streaming performance adds extra flexibility to route streams to multiple destinations at different resolutions.
It also supports high frame-rates (60/30fps) per sensor and true 150dB WDR through the Wisenet 5 chipset integrated with Hanwha Techwin's innovative core technology, enabling crystal-clear monitoring and intelligent image analysis for each channel.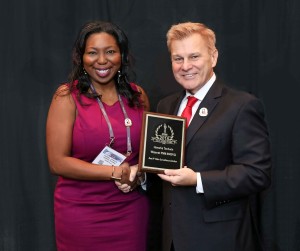 Additionally, WiseStream II, Hanwha Techwin's unique video compression technology, dynamically controls encoding, balancing quality, and compression according to movement in the image. When combined with H.265 compression, the bandwidth efficiency can be improved by up to 75% compared to current H.264 technology. By incorporating such pioneering technology into the 'PNM-9000VQ,' it has received wide attention and acclaim from the industry associates of the world since its release last year, with the US leading the praise.
A source at Hanwha Techwin said, "It is truly an honor to receive such a highly-sought-after award, especially as it recognizes the world's leading security solutions using a comprehensive assessment of technical innovation, interoperability, and overall impact to the industry." and went on to promise further technological enhancement in the future to build a strong position in the global video surveillance market.
About Hanwha Techwin
Hanwha Techwin is a subsidiary of Hanwha Corporation, a South Korean based company. Hanwha Techwin offers total security solutions that encompass cameras, recording solutions, video management software and compression technologies. Hanwha Techwin has solidified its leading position in security solutions by building self-developed SoC chipsets along with the optical, manufacturing and image-processing technologies accumulated for over 30 years. Now, Hanwha Techwin prepares for the future by continuously investing in AI and cyber security in order to provide convenient and safe security solutions to customers. With the representative brand, Wisenet, Hanwha Techwin will strive to serve security solutions customers can trust. For more information about Hanwha Techwin, please visit our website at www.hanwha-security.com.