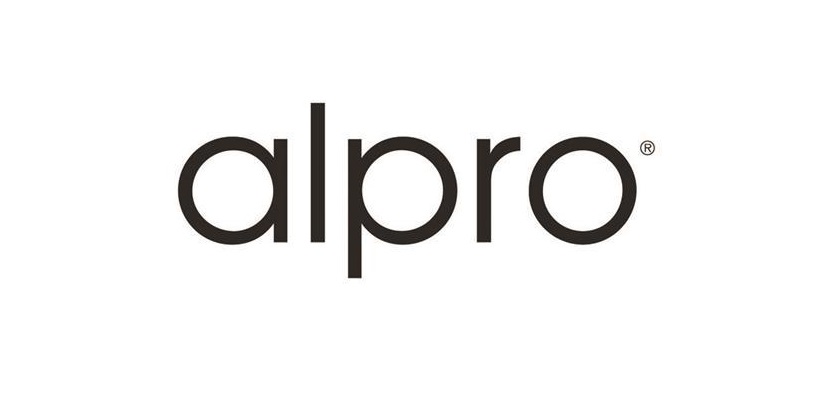 IDF Aluminium has installed transom closers and latch locks from Alpro Architectural Hardware at a building that provides premium co-working and flexible office space in central London near Victoria Station.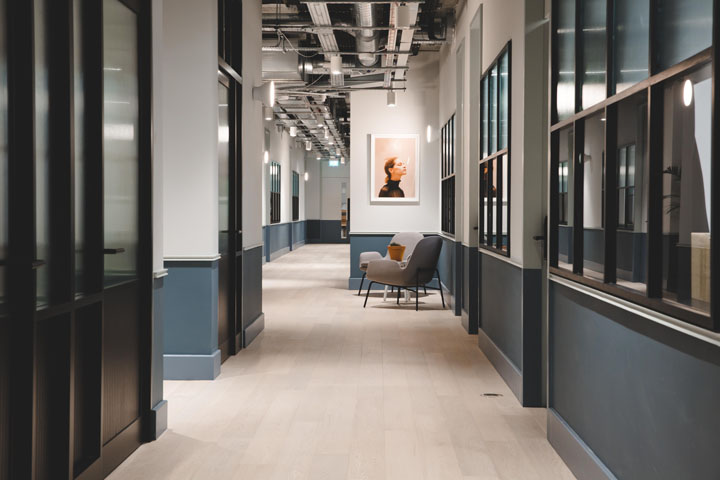 Thomas House in Eccleston Square is a seven-storey structure with a façade in Regency style and a distinctive timber-clad reception that leads to two wings. It has collaborative drop-in work areas, meeting rooms and facilities to suit present-day practices. The building has been refurbished for The Office Group who pioneered shared workspaces in Britain and now offer these services across multiple London locations as well as Bristol and Leeds.
The Alpro transom closers are a means of hydraulically controlling the opening and closing of aluminium doors. They allow precise adjustment of the latching and closing force generated by the valve according to the weight and height of individual doors as well as type of usage.
Aesthetics are a major consideration for The Office Group who briefed Soda Studio, an architectural practice known for its clean simple interiors, to create a design in keeping with the neighbouring Georgian squares. In addition to the working facilities, Thomas House has a library, music room, roof terrace and gymnasium. It is named after the early nineteenth-century architect Thomas Cubitt who created much of the surrounding area and also designed the eastern front of Buckingham Palace.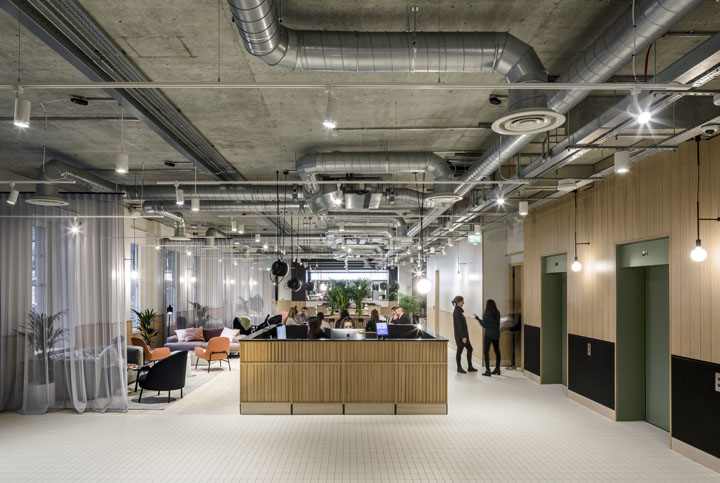 Fabricator IDF devised a solution featuring tailored SBD aluminium profiles from Jack Aluminium Systems, bespoke glazing, internal screens and the Alpro door management. The Alpro products include Europrofile cylinder deadlatches which can be combined with electric strikes to provide the added option of remote access control.
Peter Keen, sales director at Alpro, said: "Installing transom closers on internal doors is unusual but the concealed nature of these closers, within the transom header bar, means they are unobtrusive and meet the architect's goal of preserving interior geometry."
He continued: "All of The Office Group premises are design-led, and we have now supplied equipment to five of their sites including Henry Wood House, a former BBC building in the West End. Our transom closers are durable and have been tested independently at 250,000 double-action cycles."
IDF specializes in the design, manufacture and installation of aluminium doors. The door projects are often in commercial and public sector environments where usage may be high but maintenance costs must be minimised.
IDF has 30 years' experience in the shop front and commercial door market. The company ensures a quality service by designing and fabricating all of its doors and shop fronts in-house with no use of sub-contractors. The client portfolio covers transport, local government, healthcare and education from schools through to universities.
About Alpro
Alpro is based in Poole, Dorset. Its industry-leading range of access control and door hardware products includes deadlocks, deadlatches, cabinet locks, shearlocks, cylinders, transom door closers, waterproof keypads, and infrared proximity switches.