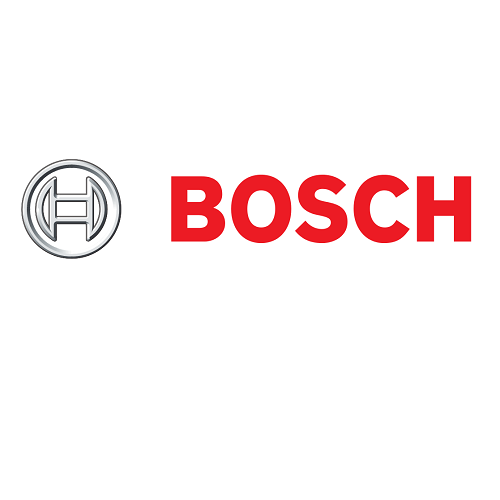 Just picture a challenging physical environment: say, a national border in the blazing desert, a wintry railway yard in arctic temperatures, a partly foggy airport or a factory largely wreathed in smoke or dust. If a video security camera is needed, the right choice is the MIC IP camera family – one that goes to extremes. High winds, rain, fog, 100 percent humidity, temperatures as low as -40°C (-40°F) to as high as +65°C (+149°F), extreme vibrations, high impacts and even corrosion. The true potential of the MIC IP cameras is the combination of their rugged design with latest built-in Intelligent Video Analytics that are specifically designed for the most demanding environments. With added features like video analytics while moving and metadata fusion, situational awareness in extreme environments is substantially improved.
The built-in video analytics of both the MIC IP starlight 7000i and MIC IP fusion 9000i cameras allow them to distinguish false triggers from real threats: for instance, a tree moving in the wind that is not a person trying to climb a fence. They can blend out snow, rain, hail, or water reflections from the desired picture. The MIC cameras are also extremely resistant against shaking caused by punishing winds, city traffic or bicycles parked against the camera pole.
Fueled by the Internet of Things, products are getting more connected and more intelligent. An example of this is the MIC IP fusion 9000i's feature of metadata fusion. It fuses the metadata of the camera's built-in optical and thermal lens and helps users to focus on 'invisible' things that need attention. So, if the optical lens is blocked by smoke, the thermal one can automatically trigger an alarm and still deliver a thermal image of what's going on. That is why the MIC IP fusion 9000i is ideal for situations that need maximum situational awareness and early object detection, such as perimeter protection of airports and critical infrastructure or monitoring of bridges, tunnels and borders.
Another new feature is video analytics while moving, offered by both new MIC IP models. An operator is alerted instantly even at a remote location, or the Intelligent Tracking feature is triggered, when a moving object or person is detected as the camera pans, tilts or zooms. Once Intelligent Tracking is activated, objects are tracked automatically. Optimal capture of the moving objects is assured by the camera's dynamic adjustment of its field of view.
Both the MIC IP starlight 7000i and the MIC IP fusion 9000i offer Bosch's starlight technology as standard, with a 1080p resolution and frame rate of 60 frames per second, enabling capture of highly detailed, fast-moving color images in scenes with minimum ambient light (down to 0.0077 lux). Perfect exposure in uneven light is safeguarded by the cameras' High Dynamic Range of 120 dB. In fog or low-contrast, visibility is improved by Intelligent Defog. When light drops to zero, the MIC IP starlight 7000i can be complemented with an optional illuminator, enabling the camera to capture high quality images in complete darkness at up to 450m.
Both cameras offer an integrated motorized silicone wiper to keep the glass clean. A window-defrosting function lets the MIC IP fusion 9000i capture the highest quality video, no matter how cold the temperature. These self-cleaning capabilities, combined with the NEMA-TS2 rating, make MIC IP cameras an ideal choice for monitoring traffic in tunnels or on bridges.
The MIC IP starlight 7000i and MIC IP fusion 9000i cameras offer Intelligent Dynamic Noise Reduction and Intelligent Streaming, combined with H.265 video compression. Depending on the content of the scene, this reduces bitrate by up to 80 percent. It helps to keep video data manageable, while substantially reducing network strain, storage requirements and costs, without compromising functionality and image quality.
With analytics while moving, Intelligent Tracking, metadata fusion, extreme ruggedness and thermal solutions for early object detection, the new intelligent MIC IP moving cameras are a perfect example of how safety and security can be further enhanced.