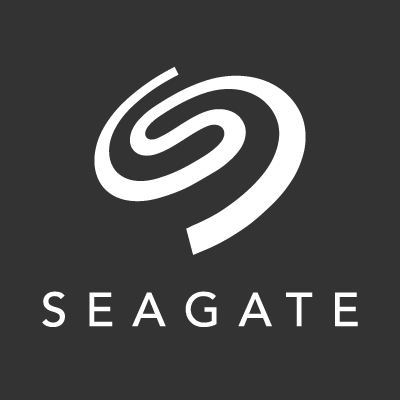 Latest Addition to the Industry's Only Line of 10TB, NAS Drives, IronWolf Pro Helps Companies Accelerate Their Most Critical Data with Peace of Mind Provided by Seagate Rescue Services

Seagate Technology has unveiled the Seagate IronWolf Pro for NAS applications. Built to help small-to-mid-size enterprises better manage the massive amounts of data they create and consume, IronWolf Pro empowers SMEs to keep the right data ready for use with extreme workload rates of up to 300TB, and blistering fast access, so they can quickly discover and capitalise on new business opportunities. IronWolf Pro now comes standard with a two-year Seagate Rescue Data Recovery Service Plan, meaning IronWolf Pro drives are covered when disaster strikes – such as a flood, fire or accidental damage. In addition to IronWolf Pro, Seagate's BarraCuda Pro drives also come standard with recovery services for complete peace of mind across the entire Pro series.
The NAS market is expanding at a furious rate and is expected to reach US $7B in 2017, as reported by Global Industry Analysts, Inc. Growing similarly is the demand for data and storage that small and medium enterprise businesses need. IronWolf Pro is a new generation of drives that can support this exponential growth now and for years to come.
"An extension of Seagate's Guardian Series of 10TB hard drives launched in July, the IronWolf Pro gives businesses greater durability and agility to run their heaviest workloads in large, multi-user NAS environments," said Jeff Fochtman, vice president of global marketing at Seagate. "With the added peace of mind of Seagate Rescue, businesses can know their data is safe."
IronWolf is designed for everything business NAS. For example, the IronWolf Pro is optimised for NAS with AgileArray to help businesses enhance performance for file-sharing, backup and private cloud environments. AgileArray delivers drive balancing by using dual-plane balance and rotational vibration sensors, RAID optimisation for increased performance and advanced power management.
"Synology's innovative, enterprise-level storage and application server is built to deliver flexibility and performance under demanding situations," said Chad Chiang, head of product management at Synology. "We are always thrilled to see new additions to Seagate's hard drive line for NAS, including the IronWolf Pro, which works seamlessly with Synology NAS to support the high storage capacity required for a variety of organisations ranging from small to larger businesses."
Other key features include:
Rotational vibration (RV) sensors to support consistent performance by reducing vibration in one-to-16-bay NAS systems.
10TB capacity, means more data to serve for businesses. More capacity means more physical bay space available for redundancy or more storage.
Expanded multi-user capabilities to deliver a user workload rate of 300TB per year – more than five times the rate of a standard desktop drive.
IronWolf Pro includes Seagate's market-leading Rescue Data Recovery service, which covers accidental damage as well as damage caused by a natural disaster, such as a fire or flood.
"Optimised for the most challenging NAS application environments, the Seagate IronWolf Pro works efficiently to bring out the best performance of QNAP NAS," said Meiji Chang, general manager of QNAP. "The IronWolf Pro also provides high storage capacity to meet the increasing demands of data storage growth across SMB and Enterprise NAS users, leaving no doubt that the agile and powerful IronWolf Pro will empower NAS usage to a new level."
For more information about IronWolf Pro, visit www.seagate.com/ironwolf.
About Seagate
Seagate creates space for the human experience by innovating how data is stored, shared and used. Seagate Rescue Data Recovery Service Plans include software recovery tools and when needed, in-lab service delivered by Seagate's own global network of ISO-certified facilities. Learn more at www.seagate.com. Follow Seagate on Twitter, Facebook, LinkedIn, Spiceworks, YouTube and subscribe to our blog.