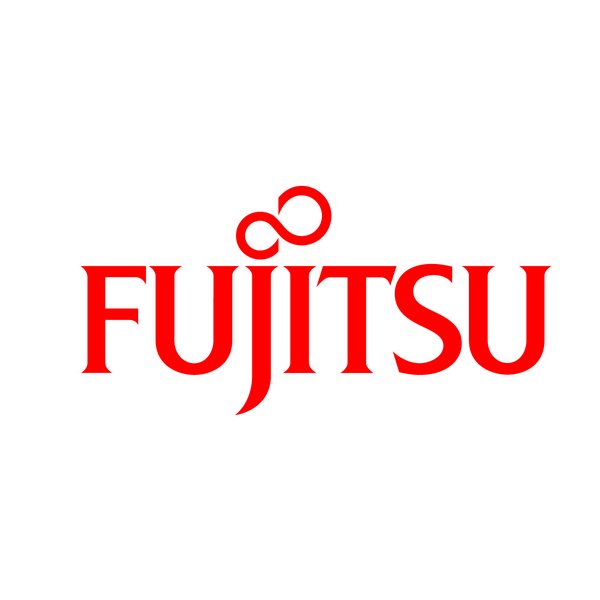 New "IP-HE950" encoder and decoder offer real-time 4K video transmission, in Japan's smallest and lightest-class chassis
Fujitsu has announced that it will launch its broadcast-use FUJITSU Network Real-Time Video Transmission Gear IP-HE950 video encoder and decoder equipment for H.265/HEVC(1), an encoding standard which is roughly double the compression efficiency of H.264/AVC(2), the conventional video encoding standard. Sales will commence in Japan from November 2016. In markets outside of Japan, sales are planned from March 2017, with deliveries beginning in the following June.
Being equipped with a video processing LSI device made to be of exceptionally high-performance with an original algorithm developed by Fujitsu Laboratories Ltd., one IP-HE950 unit can support a wide range of video resolutions, from SD and HD to 4K, in a compact chassis roughly the size of an A4 sheet of paper(3).
This represents the smallest and lightest-class broadcasting industry codec equipment in Japan. It can also transmit high-quality video images in real time using a variety of transmission routes, including FPU(4) and satellite circuits, in addition to IP networks. Moreover, it uses a new SFP(5) input and output interface, enabling support for a variety of video interfaces to meet different customer needs.
Combining information and communication technology with the video-transmission technologies and expertise it has accumulated in providing such equipment to the global broadcast industry, Fujitsu will continue to deliver optimal total solutions for use on the front lines of broadcasting. Fujitsu will exhibit IP-HE950 at Inter BEE 2016 (International Broadcast Equipment Exhibition 2016), which is being held November 16-18 at Makuhari Messe, Tokyo.
Background
In Japan, 4K and 8K ultra-high-definition trial broadcasts in BS satellite broadcasts began this past August, and actual broadcasts are expected to begin in 2018. In addition, it is envisioned that the need to transmit ultra-high-definition video will rapidly increase in a variety of fields, including education, medicine, and entertainment, such as for public viewing of major sporting events at locations throughout the country. Given such needs, Fujitsu developed this codec equipment that adopts the vital H.265/HEVC video encoding standard. Fujitsu will provide this codec equipment primarily to support news, sports and other live broadcasts and video footage transmissions(6).
Key Features of the Product
1. Supports a wide range of resolutions-SD, HD, and 4K-in one device
IP-HE950 supports SD and HD video as a standard feature, and 4K support can be added as an optional feature. Adding 4K support does not require additional hardware, making efficient use of installation space and equipment investment to support a wide range of resolutions.
FUJITSU Network Real-Time Video Transmission Gear IP-HE950E (encoder)
http://www.acnnewswire.com/topimg/Low_FujitsuNetwork1028.jpg
2. Compact chassis among the smallest and lightest in Japan
While equipped with a variety of features found in existing products, such as error correction(7) and dual encoding(8), IP-HE950 comes in a form factor the size of an A4-sheet of paper, representing the smallest and lightest class codec equipment for Japan's broadcasting industry, making it ideal for deployment to broadcast vans and portable relay systems. In addition, it features an intuitive human-centered, user-oriented design, with direct input from the front panel and a web UI that allows for easy access via the web browser in a computer or smart device.
3. Standard support for a wide range of input-output interfaces
In addition to SD-SDI, HD-SDI, 3G-SDI video input and output interfaces, IP-HE950 supports 12G-SDI (broadcast standard SMPTE 2082) to realize even greater video transmission speeds. One result is that 4K video transmissions, formerly requiring four coaxial cables with 3G-SDI, can now be transmitted over just a single cable. In addition, newly incorporating SFP enables support for other video input and output interfaces, such as HDMI and Video over IP(9).
4. Two transfer interfaces come as standard
As a transmission interface between the encoder and decoder, in addition to IP-network transfers using optical lines, IP-HE950 includes as standard DVB-ASI(10), which is used with FPUs and satellite circuits. The devices can transmit over both interfaces simultaneously, allowing for multiple applications.
Simultaneous transmitting system on IP network and satellite channel
http://www.acnnewswire.com/topimg/Low_FujitsuIPNetwork1028.jpg
Pricing and Availability
http://www.acnnewswire.com/topimg/Low_FujitsuPricing1028.jpg
Sales Target
Five thousand units (including overseas markets) over five years starting in 2017.
(1) H.265/HEVC High Efficiency Video Coding (HEVC), also known as H.265, is an international standard for video encoding set by ISO/IEC.
(2) H.264/AVC Advanced Video Coding (AVC) is currently a mainstream international standard for video encoding. Used in Japan for "1-seg" broadcasting, it is also used in many video-recording devices.
(3) Roughly the size of an A4 sheet of paper Measures 210 x 300 x 43 mm (excluding protrusions) to fit a 1U half-rack. Weight: approx. 2.5 kg.
(4) Field pickup unit (FPU) Also called a "microwave link." A small wireless relay device.
(5) Small form-factor pluggable (SFP) A connector-conversion module used specifically in network devices.
(6) Video footage transmissions Transmitting video and audio content for use in broadcasts from outside a broadcast studio to the broadcast studio.
(7) Error correction Fujitsu's proprietary technology achieves optimal correction automatically, and combines forward error correction and automatic repeat-request for errored packets on IP networks.
(8) Dual encoding Because it includes a primary and secondary encoding function, a single input video can be encoded at different resolutions and different video rates in real time.
(9) Video over IP A technology for transferring video signals over IP networks in real time. DVB-ASI Digital Video Broadcasting-Asynchronous Serial Interface.
About Fujitsu Ltd
Fujitsu is the leading Japanese information and communication technology (ICT) company, offering a full range of technology products, solutions, and services. Approximately 159,000 Fujitsu people support customers in more than 100 countries. We use our experience and the power of ICT to shape the future of society with our customers. Fujitsu Limited (TSE:6702; ADR:FJTSY) reported consolidated revenues of 4.7 trillion yen (US$41 billion) for the fiscal year ended March 31, 2016. For more information, please see http://www.fujitsu.com.