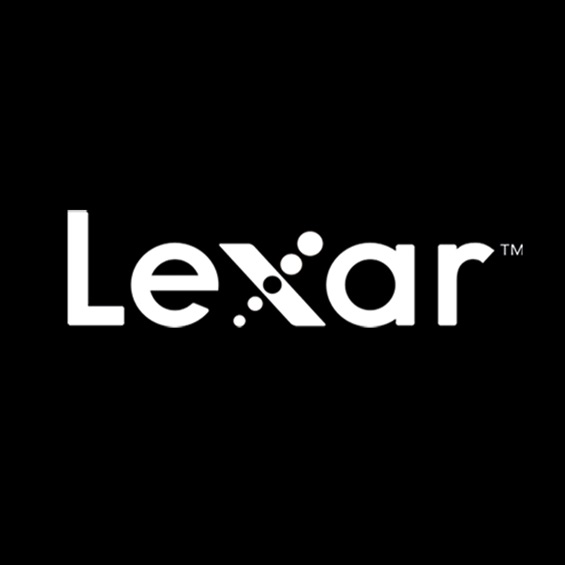 New High-Endurance Cards Store Critical Data from Security Cameras or Dashboard Cameras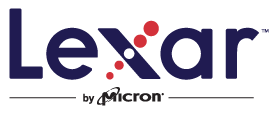 Lexar has announced the company's first High-Endurance microSDHC and microSDXC UHS-I memory cards. On display at Photokina 2016, the new Lexar High-Endurance microSD cards are built to withstand the extensive write/erase cycles security cameras and dash cams can demand. The cards can record and safely store up to 12,000* hours of 1080p full-HD video footage.
Key Messages:
High-endurance memory solution for 24/7 video monitoring
Designed for the unique demands of security cameras and dash cams
Records up to 12,000 hours of 1080p full-HD video*
Leverages UHS-I technology for high-speed performance
Multimedia Elements:
 Images are attached to this e-mail and are also in the Lexar Image Gallery link in the attached Word document
Lexar High-Endurance microSD UHS-I Card Product Information
"This is a unique product for Lexar, as it's been specifically engineered to meet the ever-growing demand for capturing hours of home security and dash cam video," said Steffi Ho, product marketing manager, Lexar. "The footage recorded by surveillance cameras can prove incredibly valuable, especially in times of crisis, and reliable memory solutions are crucial in keeping that information securely stored. With Lexar High-Endurance microSD cards, consumers can rest assured, knowing the cards have the capacity, long life cycle, and durability required to keep precious data well-protected."
The cards leverage UHS-I (U1) technology to capture crisp 1080p full-HD video, ensuring security cameras and dash cams can record their surroundings in crystal-clear detail. Available in 32GB and 64GB capacities, the cards can reliably record thousands of hours of video, and offload recorded content at speeds up to 40MB/s.** It is capable of supporting both video speed class C10 and U1. This premium solution from Lexar facilitates 24/7 video recording or motion-activated video capture.
Lexar's High-Endurance microSD cards come with a UHS-I adapter for easy video file transfer, and include a lifetime copy of Image Rescue software. Additionally, all Lexar product designs undergo extensive testing in the Lexar Quality Labs, facilities with more than 1,100 digital devices, to ensure performance, quality, compatibility, and reliability.
The new card is currently available for purchase from most Lexar distributors, resellers and retailers across Australia and New Zealand with an MSRP of AUD$44.95 and NZ$49.95 (32GB), and AUD$69.95 and NZ$79.95 (64GB).
For more information about Lexar products, visit www.lexar.com.
Lexar will showcase its latest high-performance memory solutions, including the new High-Endurance microSD cards, at Photokina 2016, Hall 2.1, Booth B030.
*Based on 64GB capacity. 1080p Full-HD (26Mbps). Actual number of hours will vary depending on camera/device model, format resolution and compression, usable capacity, and bundled software.
**Up to 40MB/s read transfer, write speeds lower. Speeds based on internal testing. Actual performance may vary.
Actual usable memory capacity may vary. 1GB equals 1 billion bytes.
Follow us online!
Twitter: http://twitter.com/LexarMemory
YouTube™: www.youtube.com/c/LexarMemory
Facebook: www.facebook.com/LexarMemory
Instagram: https://instagram.com/LexarMemory
About Lexar
Lexar is a global brand of Micron Consumer Products Group, Inc., a subsidiary of Micron Technology, Inc., one of the largest memory manufacturers in the world. Lexar products include industry-leading memory cards for photography and video, card readers, storage drives, high-performance USB flash drives, and memory cards for mobile devices. Lexar products are available worldwide at major retail and e-tail stores, and at www.lexar.com. For more information or support, visit www.lexar.com.
Lexar Australia is based in North Sydney and provides full sales, marketing, product and service support for Australia, New Zealand and the Asia Pacific region.
About Micron
Micron Technology, Inc. is one of the world's leading providers of advanced semiconductor solutions. Through its worldwide operations, Micron manufactures and markets a full range of DRAM, NAND and NOR flash memory, as well as other innovative memory technologies, packaging solutions and semiconductor systems for use in leading-edge computing, consumer, networking, embedded and mobile products. Micron's common stock is traded on the NASDAQ under the MU symbol. To learn more about Micron Technology, Inc., visit www.micron.com.