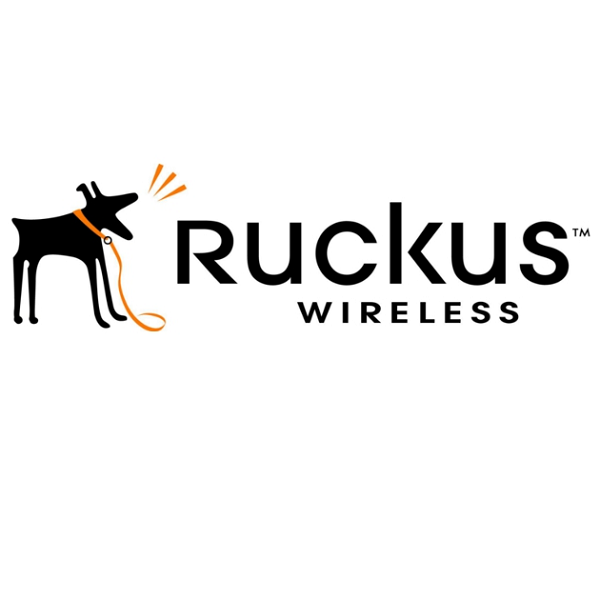 Cutting-Edge Prep-Year 12 College Installs Ruckus Smart Wi-Fi network

Ruckus Wireless has announced that Ormiston College, in Brisbane's Eastern suburbs, has selected and deployed a high capacity, high speed Ruckus Smart Wi-Fi network across campus to support the learning curriculum for over 1,500 students and teachers.
Ormiston College, an independent, co-educational non-denominational Christian school located in Ormiston, Queensland, has a long history of embracing the latest technology and is recognised as one of only nine Microsoft Showcase Schools across Australia. Students at Ormiston College have access to collaborative learning with global experts, 3D printing, robotics and STEM programs.
Over the past five years, Ormiston College has been working to increase access to digital devices across the campus. By increasing access to digital devices and resources, the College can focus on learning innovation strategies to maximise the effective use of all these devices to improve learning.
However, to support the initiatives, the College required a robust, reliable and high performance Wi-Fi network.
"With more than a thousand students and a large, dispersed campus, it's vital we have a powerful and robust wireless network in place," said Solomon Box, College IT manager, Ormiston College. "The school has been running a managed student laptop program for five years and every student has their own unique device which places huge demands on our network. In the past we have experienced some issues with dropouts which was very inconvenient for students and teaching staff."
With over 1,100 devices requiring wireless access, Ormiston College began a review of its wireless and wired networks. Firmware updates to the old wireless system failed to patch the constant and growing amount of problems students and teachers were facing, so the College approached its network solutions provider, Serenity IT Solutions.
"We have been working with Ormiston College for over four years and it was clear that, as the College continued to innovate and integrate the latest technology, the wireless infrastructure needed to be upgraded," said Serenity IT Solutions Director Michael Del Manso. "Throughout the review, our biggest concern was to ensure the new solution was able to accommodate their network requirements not just for now but well into the future. We began monitoring their network capacity for both wireless and wired technology and found it was imperative 802.11ac Wave 2 technology was installed to future-proof the network."
During the review process, Ormiston College contacted other IT-centric schools to gain insights into what solutions were working for the education sector.
"At Ormiston College, the meaningful use of ICT is a strategic priority, so it was important that we looked for a solution that enabled the students and teachers to fully utilise that technology. We spoke to a number of institutions for their opinion on wireless technology and found that Ruckus Wireless had predominately positive reviews," said Box.
Once tested and selected, Serenity IT Solutions upgraded the College's wireless network to a Ruckus Smart Wi-Fi infrastructure. The installation includes a ZoneDirector 3000 controller and 70 ZoneFlex R710 indoor dual-band 4×4 802.11ac Wave 2 access points (APs) throughout the campus.
Utilising the technology, Ormiston College has been able to achieve better coverage while also reducing the number of wireless APs in the school by 30 percent.
"Since installing the Ruckus WLAN, we have seen substantial improvements in the reliability of our network which has been welcomed by the school community," explains Box. "We have also seen an increase in the speed of the network which has helped with a variety of applications and smart learning initiatives."
Key to the success of the installation is Ruckus BeamFlex patented Smart Wi-Fi antenna array technology. It monitors the environment and dynamically adjusts the signal to the best performing path, automatically steering around interference and obstacles. This ensures the strongest signal, highest throughput and least interference so students and teachers can focus on learning instead of waiting for an internet connection.
Box said the school expected to benefit from the high-end capacity of the Ruckus Smart Wi-Fi network over the next five years. "We strive to keep up to date with the latest advances in education technology and have plans to upgrade to Wave 2 11ac-enabled laptops in the next few years," he said. "We can invest in these systems knowing we have a future proof wireless network that supports our commitment to integrating information and communication technologies in an authentic, meaningful and engaging way to maximize existing, and create new, learning opportunities."
Pat Devlin, managing director at Ruckus Wireless ANZ, believes smart Wi-Fi can go beyond supporting wireless devices and can unlock new opportunities for schools and further improve the educational environment. "The education sector has redefined the way students learn. From digital whiteboards to Apple TVs to Chromebooks and tablets, students today have access to more tools to aid their learning than ever before," said Devlin. "These new technologies are all supported by one fundamental, underlying technology that is becoming increasingly critical to schools—Wi-Fi. With the increasingly dense client populations and the complex RF environments, schools need the smartest Wi-Fi on the market that automatically mitigates these challenges and are protected from future evolutions in technology."
"In Australia and New Zealand, over 400 organisations across primary and secondary education rely on Ruckus Wireless Smart Wi-Fi to do just that. We continue to deliver the latest in Wi-Fi innovations to the education sector and open up new opportunities for schools to improve the delivery of education to students," concluded Devlin.
Ruckus Wireless is showcasing its smart education wireless solutions at EduTech in Brisbane this year (Ruckus booth 88). In addition to its 802.11ac wave 2 APs, Ruckus is demonstrating its SPoT technology, a location based solution enabling schools to track assets, conduct digital attendance and deliver notes and content to students when in proximity of the classroom. Ruckus will also be demonstrating its Cloudpath technology, which provides schools set-it-and-forget-it Wi-Fi experience that allows BYOD and IT-owned devices to be on-boarded in a scalable, secure, and user-friendly manner.
ABOUT RUCKUS WIRELESS
Ruckus Wireless, now part of Brocade, delivers simply better wireless for approximately 70,000 enterprise, service provider, government and small business customers worldwide. The company is focused on technology innovation, partner ecosystems and customer service—yielding the best possible wireless experience for the most challenging indoor and outdoor environments. Its Smart Wi-Fi platform delivers scalable, high-performance Wi-Fi with simplified control and management for on-premise and cloud-based Wi-Fi deployments, along with new services for secure on-boarding, policy management, location services and analytics that enable new business opportunities.