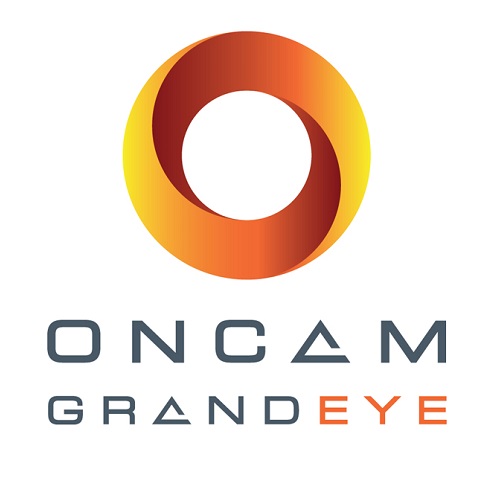 EVO-05 Mini Outdoor and Mini Recessed cameras add flexibility and scalability to company's product line
Oncam has announced the addition of two new models to its Evolution 05 camera suite: the EVO-05 Mini Outdoor and the EVO-05 Mini Recessed cameras. Featuring the company's patented 360-degree dewarping technology, Oncam's EVO-05 Mini range packs a high-quality 5MP sensor and fisheye lens into an ultra-small and robust form factor with no moving parts.
The EVO-05 Mini Outdoor brings the high performance of the Evolution Mini range to environments where protection against harsh conditions is needed. It features multiple certifications, including transport, water ingress and shock resistance, and contains no moving parts. It is ideal for environments that are prone to vibration, such as transportation, and is available with a vibration-resistant transport connector. A range of accessories includes a sunshield that gives the camera and conduit box a custom aesthetic finish, and provides added protection from direct sunlight in hotter climates. The sunshield can also be removed and completely painted to allow the camera to blend in to its installation environment.
The EVO-05 Mini Recessed camera features an extremely slim profile, making it unobtrusive and very discreet. The camera can also be installed and maintained completely from below the ceiling line, making it an attractive option for customers. The camera is specifically designed for environments where discretion and ease of access are imperative. The camera's front panel and recessed housing can be removed and painted to blend seamlessly into its surrounding environment, and it is certified for recessed installation into air handling/plenum spaces.
"The expanding line of Evolution 05 Mini cameras meets the evolving needs that we've identified in today's market, including the need for a robust camera that can withstand harsher elements, as well as a form factor that is highly discreet and can blend seamlessly within any location," said Justin Wheatley, VP Product Management, Oncam. "Oncam's entire camera range also seamlessly integrates with numerous NVR and VMS systems, allowing customers to deploy the cameras quickly and easily, and cover large areas efficiently."
The Evolution 05 Mini camera range incorporates Oncam's patented three-dimensional dewarping software to enable live and retrospective analysis of an entire scene to quickly identify threats. The free mobile app, OnVu360, brings Oncam's signature 360-degree dewarping experience to the palm of your hand so the benefits can extend beyond just the surveillance system.
The Evolution 05 Mini camera range is ONVIF Profile S conformant, and integrates with third-party products that comply with ONVIF specifications. An extensive range of accessories is also available to deliver unmatched flexibility for any kind of installation, including ceiling, wall, table or pole-mounted applications.
To schedule a demo or for more information, contact Oncam at sales@oncamgrandeye.com.
Additional Resources
Evolution 05 Mini Recessed Camera
Evolution 05 Mini Outdoor Camera
Evolution 05 Camera Line
About Oncam 360-Degree Technology
About Oncam
Oncam is a global technology innovator offering a cloud-based business intelligence platform with industry-leading 360-degree video capture and analytics at its core. The company creates and deploys an open platform with specialized IP video and dewarping technology to create award-winning video-led solutions for stakeholders from the C-suite to the security officer in multiple customer sectors. Oncam allows better decisions to be made based on real-world and digital data.
Oncam, founded in 2007, is part of Oncam Technologies Group, and is a leading innovator in 360-degree video technologies globally. Oncam is headquartered in Switzerland and operates from regional hubs in the UK, US, Turkey, Singapore, UAE and India. Visit oncamgrandeye.com for further information.