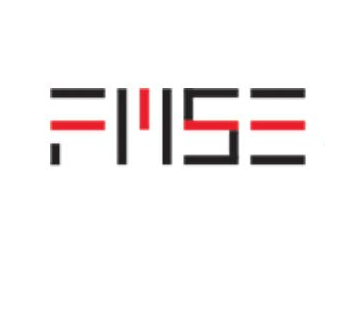 The 3rd edition of SMART Facilities Management Solutions Expo 2016 is set to return to the regional stage from 26 to 28 April 2016 at Sands Convention and Exhibition Centre, Singapore. Organised by SPHERE Exhibits, a subsidiary of Singapore Press Holdings with the support of key industry players in the region, the three-day trade show aims to integrate SMART solutions in the facilities management ecosystem into the entire value chain of social, transport, recreational and mission-critical facilities.
The trade show will provide a one-stop focused environment empowering suppliers, end users and professionals to network, exchange knowledge, share best practices and stay updated on the latest industry needs for future readiness. Experts will advise on all aspects of the aftercare and maintenance of facilities, and background in design and construction in the built environment sector.
SMART Facilities Management Solutions Expo is supported by Association of Consulting Engineers, Indonesia Building Owners and Managers Association , Master Builders Association Malaysia, Malaysia Association of Facilities Management, Saigon Construction and Building Material Association , Singapore Institute of Building Limited, Taiwan Intelligent Building Association, Vietnam Electronic Industries Association, Vietnam Federation of Civil Engineering Association and Workplace Safety and Health Council. The trade show will see strong participation from the Asia Pacific region including Japan, Korea and Australia and New Zealand.
Mr. Chua Wee Phong, Chairman of Sphere Exhibits Pte Ltd, said: "Building and facility managers of today require strategic energy, security and environmental management solutions to better cope with increased regulatory, environmental, social and bottom line demands. We are heartened to see exponential interest from the built environment and facilities management sector as companies strive to implement and introduce the latest technologies and innovative solutions to this region."
SMART Facilities Management – the future for the built environment
The global facility management industry is estimated to grow from $24.65 billion in 2014 to $43.69 billion by 2019. Facilities Management is the most outsourced service with 82% in the current market demand.  It is predicted to rise up to 93% over the next 3 – 5 years, making sustainable urbanisation a major construction challenge as industries strive towards innovative products and solutions to contribute to building smarter cities.
Market revenues of global building energy management solutions are forecasted to grow at CAGR of around 19% from 2013 to 2018. The advent of SMART Technology and the Internet of Things (IoT) is transforming facilities management – from ensuring operational continuity and managing the increasing complexity of buildings to merging legacy buildings and their systems with facilities expansions, maintaining aging infrastructure, and improving reporting and compliance.
Featuring key profiles centering on four main sectors namely Mission Critical facilities, Leisure & Tourism facilities, Transport & Public facilities as well as Building & Infrastructure facilities, the trade show further incorporates 3 key segments in Energy Management, Security Solutions and Air Conditioning & Mechanical Ventilation (ACMV) / Environmental Management making it the most comprehensive and focused trade platform which remains highly integral to redefining SMART facilities management.
Some 3000 attendees are expected to visit and experience the SMART and innovative showcase of some 180 exhibiting companies from around the world namely Australia, China, Indonesia, Japan, Korea, Malaysia, New Zealand, Spain, Taiwan and the United Kingdom.
Integrated networking and knowledge sharing platforms
Co-located with the SMART Facilities Management is the 2nd edition of the Facility Management Conference which aims to address key concerns towards the challenges facing facilities managers today. Organised by SPHERE Exhibits and co-organised by the Singapore Institute of Building Limited, this one day conference takes place on 28 April and aims to address the challenges and future of SMART facilities management. Delegates will be exposed to the latest insights, case studies and scenarios which will be presented by leading global industry professional and technology experts in the field.
Mr Peter Chua, President of Singapore Institute of Building Limited, said: "As building designs become increasingly complex, new buildings and retrofit buildings are re-adapted and designed with the aim of achieving 'Green Mark Standard' with environmentally sustainable installations such as intelligent buildings management system, smart energy management system, and innovative IT building solutions. Singapore Institute of Building Limited is delighted to able to jointly provide this conference platform where international FM fraternity can meet, share, discuss and explore new challenges and innovative ideas to advance the necessary competence knowledge for FM futures."
SMART Facilities Management Solutions Expo & Conference 2016 is projected to host some 3,000 industry professionals including architects, building, facility and asset managers, energy, HVAC security engineers,  urban planners, township/municipality service providers, developers, investors as well as aftercare/maintenance service providers.
Visitor pre-registration for SMART Facilities Management Solutions Expo 2016 is now open till 18 April 2016 at www.fmse.com.sg.
Early bird registration for Facilities Management Conference is open until October 2015. Industry points will be awarded to successful delegates who complete the one day conference. The first 100 delegates who successfully register their interest stand a chance to win a Facilities Management Conference pass worth $300.
Industry professionals who are keen to respond to the call for papers can register their interest at fmse@sph.com.sg.
For more information, visit www.fmse.com.sg.