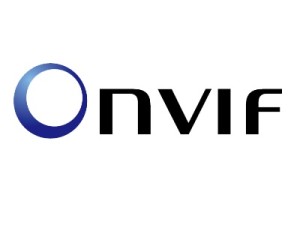 ONVIF, the leading global standardization initiative for IP-based physical security products, announced the release of Profile G, the specification that encompasses on-board video storage, searching, retrieval capabilities and media playback.
Profile G was created to further refine the interoperability between live video and video storage. It covers cameras, encoders and network video recorder (NVR) devices as well as client systems such as video management systems, building management systems and physical security information management (PSIM) systems, among others. Profile G had been in release candidate status for the past six months to provide review within the industry.
"With the finalization of Profile G, we have completed the circuit, providing the means whereby product manufacturers and software developers can present at a basic level an integrated video and access control system," said Per Bjorkdahl, Chairman of ONVIF's Steering Committee. "This is a true complement to our existing Profiles S and C, and takes standardized interoperability to new heights."
ONVIF introduced the profile concept to enable end users to more easily identify features supported by a profile without determining the compatibility between versions of the ONVIF specifications. Already in existence are Profile S for video and audio streaming, and Profile C which allows interoperability between clients and devices of physical access control systems (PACS) and network-based video systems.
There are more than 3,200 products currently conforming to Profiles S and C in the market from approximately nearly 500 ONVIF member companies.
Further information about ONVIF conformant products, including the vendors and the conformant models, is available on ONVIF's website: www.onvif.org.