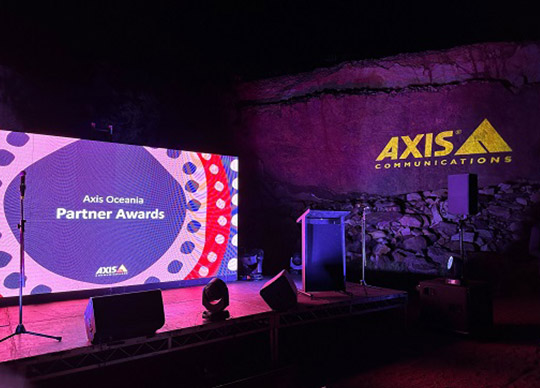 Axis Communications has announced the winners of its Oceania Partner Awards 2023 at its annual Partner Summit in Alice Springs.
Wai King Wong, Regional Director for Oceania at Axis Communications, said: "We recognise and highly value the ongoing commitment of our partners and are proud to thank not only the award winners but also the entire partner network for their contributions over the past year. Our success in delivering cutting-edge security solutions is a testament to the strength of our partnerships. Through working collaboratively with our partners, we have navigated the challenges posed by the fast-paced technology landscape and developed innovative solutions to meet the evolving needs of our end customers."
Boudewijn Pesch, Vice President of APAC at Axis Communications, said: "We are pleased to announce Oceania Partner Award winners for this year, recognising the wonderful achievements of partners in the region and their role in achieving our mission of innovating for a smarter, safer world. Collaborating with our partners has allowed us to stay at the forefront of technology, enabling us to drive exceptional results for our customers in the region and maintain our position as a leader in the industry."
Awards this year were broken down by region, with top-performing partners and distributors recognised.
The full list of award winners is as follows:
Top Partner Winners by Region
NSW and ACT partner: JD Security
QLD and NT partner: Link Enterprise Solutions
VIC and TAS partner: Securitas
WA partner: SEME Solutions
New Zealand partner: Advanced Security Group
Oceania region partner: ARA Security
Fastest growing partner in Australia: Fortis Security
Fastest growing partner in New Zealand: Datacom
Special Partner Award Winners
Axis intercoms partner: Convirgint
E2E champion partner: JD Security
Top Distributor Winners
Top distributor Australia: Dicker Das
Top distributor New Zealand: Sektor
Fastest growing distributor in Australia: VSP Solutions
Fastest growing distributor in New Zealand: Sektor
E2E distributor Australia: Dicker Das
E2E distributor New Zealand: Sektor